Case Study: $24,305 Profit on a Meta Investing Funnel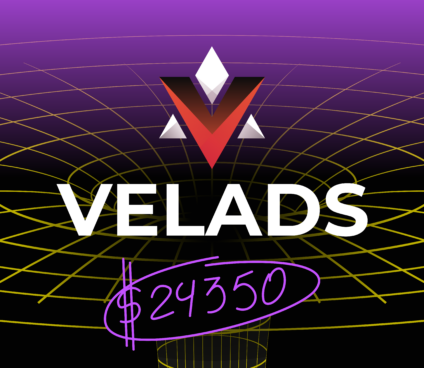 We work with cryptocurrencies a lot and in large volumes. Now, in July, we encountered this problem with finding partnerships. Generating leads on an industrial scale has never been a problem for us, but when it comes to partnerships, it's a bit of a challenge to find one.

In this article, I'm showcasing our experience and results in working with the relatively new Meta investing funnel.



Period: Aug 1, 2023 – Aug 31, 2023
Affiliate program: Velads
Traffic source: Facebook
Funnel: Meta Investing
GEO: Russian-speaking Europe
Language: Russian
Expenses: $12,508
Revenue: $36,813
Profit: $24,305
ROI: 94.3%
Finding the funnel
Our biggest headache with partnerships was all about the funnel. We put a bunch of them to the test – Revolut, WhatsApp bot, Tesler, you name it. We tested many different approaches, tried our best to be creative, and played with the targeting settings, but no matter how hard we tried, we couldn't crack the code for a CR and ROI that would get us some real numbers – we were getting stuck in the 20-40% range.

Of course, we'd expected to see a 'more-than-enough' kind of profits. So, we kept on experimenting with different funnels all the way through the end of July and early August.
As often happens in our industry, we got a bit of friendly advice — our colleagues came to the rescue. Team K recommended the Meta Investing funnel, and it turned out to be a game-changer.

The offer itself is quite standard: a large company is launching an AI-based technology that autonomously trades and generates profits for users. The face of the campaign, of course, is Mark Zuckerberg himself. 
Creatives and landing pages
At first, we tested the 'success story' approach. We featured a long-haul truck driver as the main character. The results didn't exactly thrill us, so we switched gears to a news-oriented approach instead.

Adding a news website with a description did bring us results, but after launching some tests, we decided to change the pre-landing page to a quiz format. On the page, there's brief information about the offer along with a call to action to take the quiz.

The questions are pretty basic and include age, gender, income level, willingness to invest, and whether the individual owns cryptocurrencies at all.

The key factor that boosted conversion rates was this: a portion of all traffic got rejected after signing up on the platform and taking the quiz. After initial rejection, they were offered a chance to retake the test. It might seem counterintuitive or, we would say, stupid, as one would expect this approach to cut off some leads. But in fact, it piqued the interest.
After taking the quiz for the second time, users received an invitation to the system and were more eager to register, engage with customer support, and deposit funds.

We also found the chat format with preset response options to be a huge helper.
It made users feel like they were having a real conversation, maybe even with a live person, and it did a better job of keeping them engaged. As a bonus, it bumped up our conversion rates for registrations too!
Targeting
We ran our campaign on Facebook, targeting both genders with an age range of 35-65 y/o. Based on our experience, the audience under 35 doesn't convert well.
On the other side, among those who stated their age as 65+, we found quite a few young individuals who probably tweaked their birth year to avoid age restrictions on the social network. We exclusively targeted mobile devices with placements across both Facebook and Instagram.
Statistics and results
With this partnership, over the course of just one month, we allocated $12,508 in traffic. We secured 530 registrations, out of which 463 were valid, resulting in a CR of 9.3%.
As of mid-September, we had got 43 deposits, and more are still coming in, so our revenue is set to increase further. By that point, our revenue had reached $36,813, leading to a net profit of $24,305 and an impressive ROI of 94.3%.




To get money consistently, test a variety of funnels. Based on the results we got , we've learned that the news-oriented approach currently performs better, and adding a quiz significantly boosts conversion rates.
What's interesting is that rejecting users from registration after the initial quiz, motivating them to earn the right to register, has had a surprising impact. This strategy alone increased our ROI by more than 20%.
To comment or rate this article please login or create account