Case study: $20,000 net in just a month on a crypto offer in Chile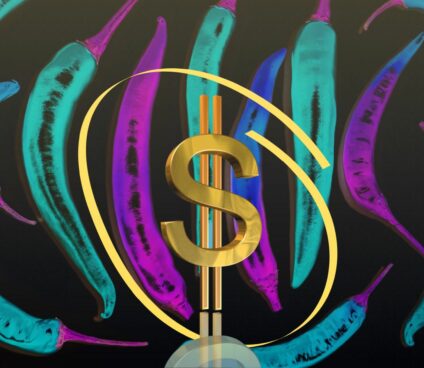 Campaign details
Affiliate Network:
FoxOffers
Looks like, only this year arbitrageurs started working with traffic in Latin American countries en masse — not many people paid attention to them before. Perhaps, some were just silently making money on this geo.

I started working with this region at the beginning of the year and almost immediately found the right approach, turned it into a "plus" and got up to 50 leads per day.

That's what we're talking about today.
Terms & conditions of the offer

I worked with the CPA model which means I was paid only for those leads who made a deposit. The rate was $550 per deposit and because I found more than 40 target leads in a month, they added +$25 for each. So it became $575 per FD (first deposit).
Landing pages, pre-lands, creatives

The offer itself is pretty standard. The person needs to specify their contact information on the landing page, then a call center manager contacts them, persuades them to make a deposit, and start trading. Of course, they're promised training, webinars, and so on.

The landing page looks like this: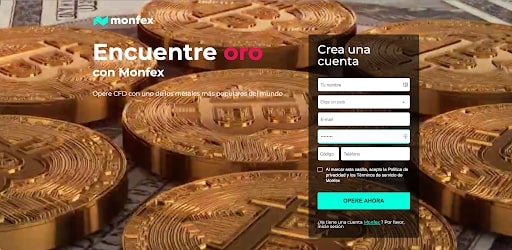 Of course, you can't just direct traffic on the landing page right away.

First, to noobies, it's not exactly clear what is going on and why they should leave their contact info. You can't explain everything only with the creatives.

Second, even if an unprepared client leaves their phone number, it'll be much harder for the call center manager to convince them to make a deposit.

As I work with the CPA model, it was in my own interest to max the registration-deposit ratio.

So I created a pre-land. From Facebook, the user got to the pre-land and then to the landing page. I used a design similar to a local news site, with a material that inspires readers and explains all the prospects of cryptocurrency trading seasoned with success stories.

At the end of the article, I'm writing that all successful traders worked with Monfex. Of course, I was directing traffic to Monfex.

As a result, after reading the article on the pre-land, the user already wants to try out trading — they are inspired by seeing all those big yachts and tall blondes, and aware of the brand of the trading platform they will get to after making the click.

This is exactly the type of users I need: they are the easiest to get a deposit from.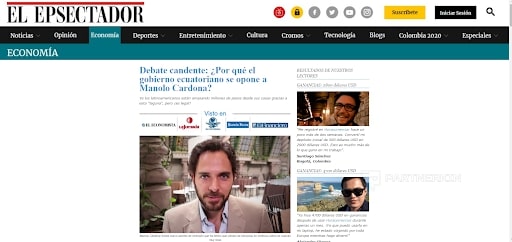 Of course, you cannot show such a website to Facebook moderators. You have to cloak it. There is no redirect used in cloaking: target users see the pre-land, while moderators and Facebook bots see the white page, which does not violate the rules of social network advertising.

My white page was dedicated to learning how to trade, with an e-book offered for free. This is also the typical approach, and Facebook has no complaints about such sites.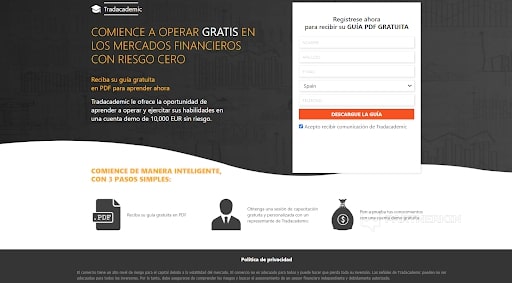 I used creatives with hints on trading, but the ones that do not violate the rules of the social network, because I wanted the accounts to live longer. During that time, by the way, I used up to 15 accounts.

Ad settings

Since it was the CPA model I worked with, the quality of the audience was very important to me. And the best audience comes from the Facebook feed, even though it is the most expensive source.

90% of the traffic came from FB. I tried Audience: clicks are cheap, registers are cheap, but no deposits.

Experimentally, I focused only on big cities: Santiago, Concepción, Valparaíso, Arica, and others with a population of 200,000 or more. I targeted men aged 35-60.

At first, I didn't pay attention to the interests, but eventually started applying them — it reduced the cost of a lead while keeping the high level of conversion. I ended up making up to 50 leads a day.
Statistics
In four weeks I spent $5,376 on advertising and here's what I got:
7,685 clicks;
384 leads (registrations);
45 FDs (first deposits).
For each lead I paid about $14 — that's pretty average. Probably could have been made cheaper by optimizing the creatives, but I was afraid to change something in the combination which proved to be a winning one. And the astronomical profits with the ROI of almost 400% provided an unrealistic CR of 11.7%!
That is, about 1 in 9 people who left their data ended up making a deposit. This is clearly the merit of the call center — they nail it. And Chile as a whole is a region that shows a decent conversion rate.
That is why I am still working with it.
Screenshot of the statistics in the personal account of the affiliate program:

Summary
Crypto in Latin America is at its peak. So directing traffic on it this year is a pleasure, and my case proves it. The manager of FoxOffers affiliate advised me on this offer and immediately said that there would be a steep ratio of registrations to deposits, but I never expected a CR of 11.7%.
Source: https://bit.ly/3f2oqsQ
To comment or rate this article please login or create account