A new way to run crypto from native ads: media buying experience with the Dianomi platform
As the leader of an affiliate marketing team, I'm always in a passive state of searching for new sources of traffic. Generally, buyers either run traffic to the classic Facebook or work with native DSPs. Both Facebookers and those who are running DSPs, got used to bans a long time ago and have long learned how to deal with them. But still, blocked ad accounts always cause terrible heartburn and a desire to get "this" out of one's face. Plus, they motivate one to look for new traffic sources.
In this context, I came across Dianomi – DSP Native AD Network.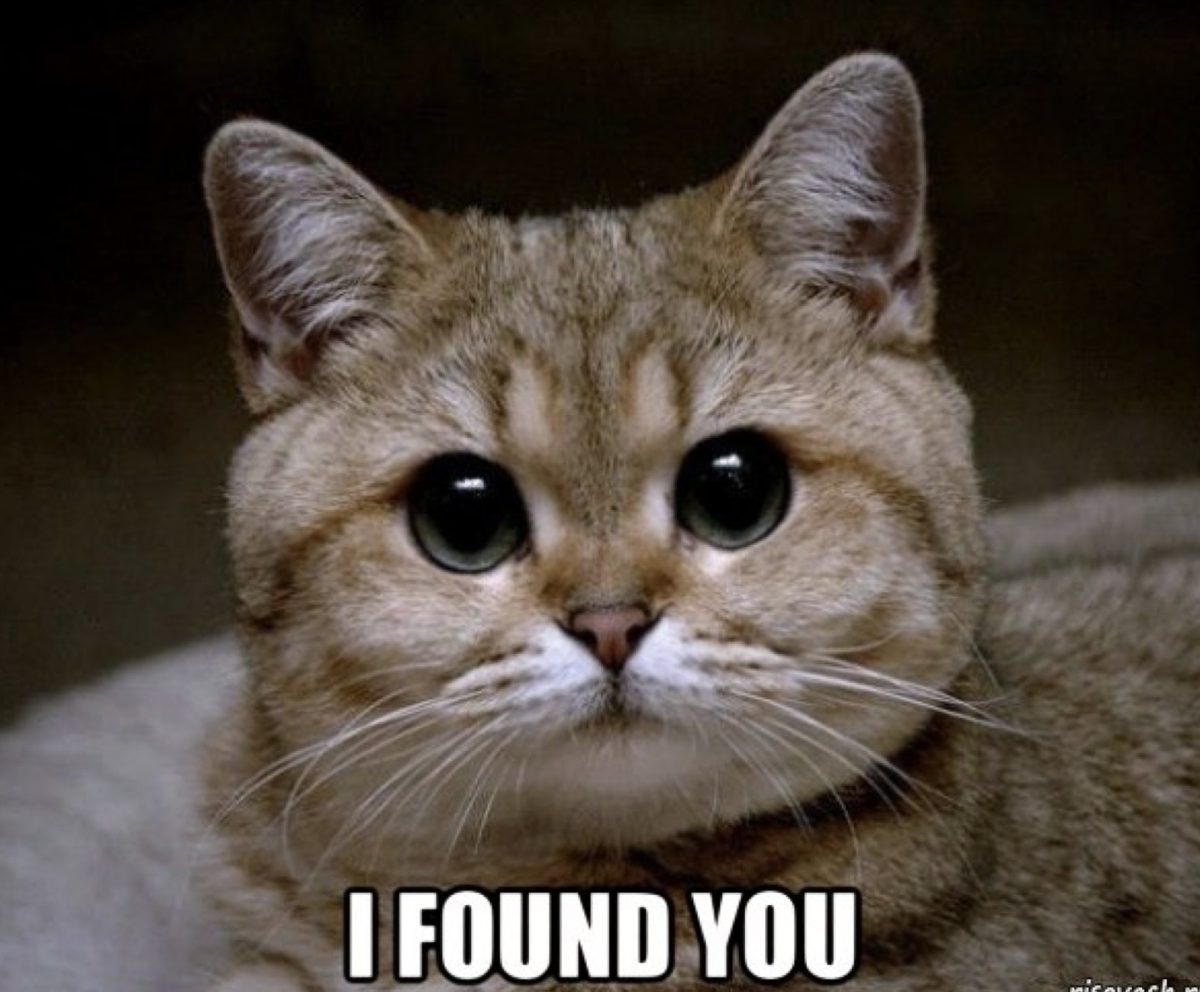 First steps of cooperation
To connect to the platform, you need to contact the manager. Communication is only through e-mail. This can be listed as a disadvantage, since discussing any issues is delayed.
Next, we encountered a condition of an upfront payment for traffic amounting to $10,000. Not that it is some outrageous sum of money for us. But I mean…paying such an amount for a test run of a platform, and it's unclear whether the test will somehow be recouped or not… After several hours of haggling, we agreed on the first deposit of $5,000.
Also, according to the T&C, you can only run white ads with Dianomi. So, from the start we refused the most converting approaches in crypto: celebrities, million-dollar success stories with Lambos, Rolies and PlayBoy models. Obviously, the managers requested a broker's license for the offer we were running traffic to. We contacted our CMAffiliates affiliate network for the license, and they, in turn, got in touch with the broker. And eventually, we got the necessary document.
Ad run experience
So in the end we paid $5,000 upfront for the traffic, sent the broker's license and got access to the advertising platform. From the very beginning we understood what we were risking our money and time for. I should tell you right away, that overall we got exactly what we wanted.
First of all we were pleased with the placement selection. The platform works with leading financial sector publsihers and mass media. For example, our ads were shown to the audiences of platforms, like:
Forbes;
Bloomberg;
CNN;
Investing.com;
Inc;
Reuters;
Washington Post.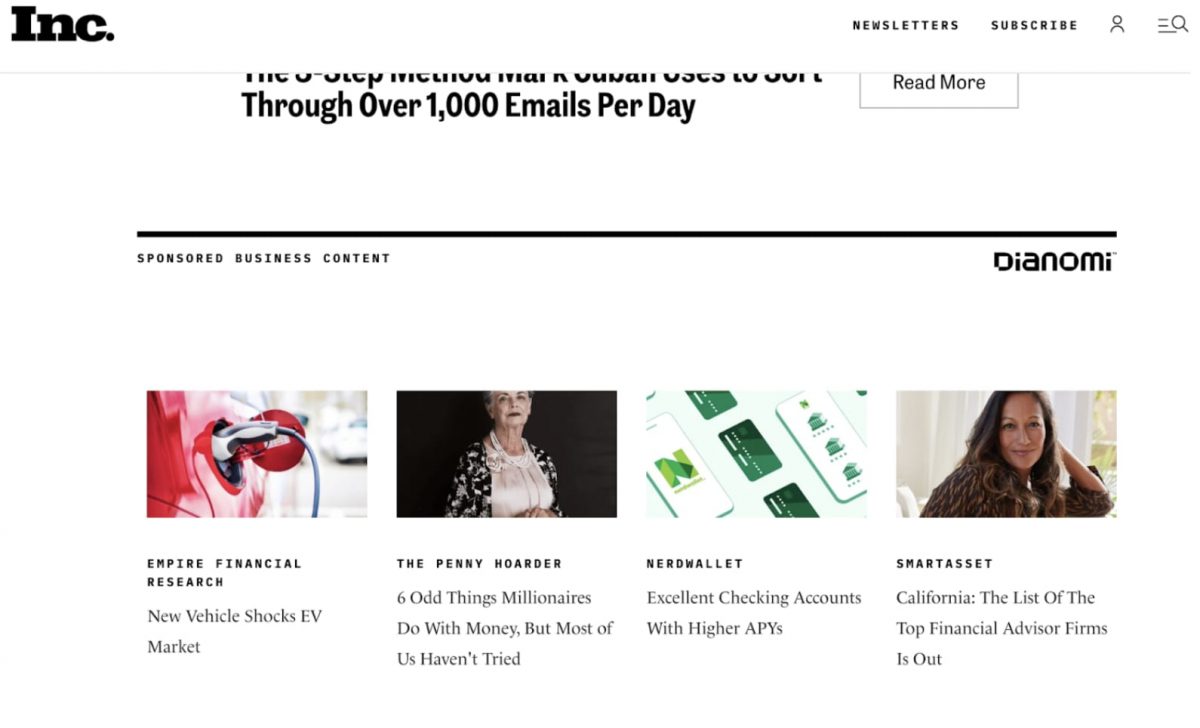 Precisely due to working with a pool of such famous platforms with high-quality traffic, Dianomi only allows white-hat to be run, and 100% of all ad campaigns are subjected to severe manual moderation.
I also like the fact that Dianomi allows you to optimize ad campaigns by site names, rather than encoded ID, as most alternatives do. That enables you to clearly see every platform's results and shut down the ineffective ones on time.
The list of placements already suggests Dianomi's niche. The platform works only with finances. Thus, it provides traffic that is interested in such offers. More often than not, these are men over the age of 35 with at least an average income.
Before each advertising campaign was launched, it was subject to pre-moderation. This adds a certain amount of stress to the work, but the managers are well trained. In addition to moderating the creatives, they also helped to improve the conversion rate. On several occasions we took their advice, adjusted creatives, and in the end we got better results.
In the end, it took about a week for the buyers to accustom themselves to the requirements of pre-moderation and to update their ideas about what will or will not convert. After just one week, we started to get the first encouraging results.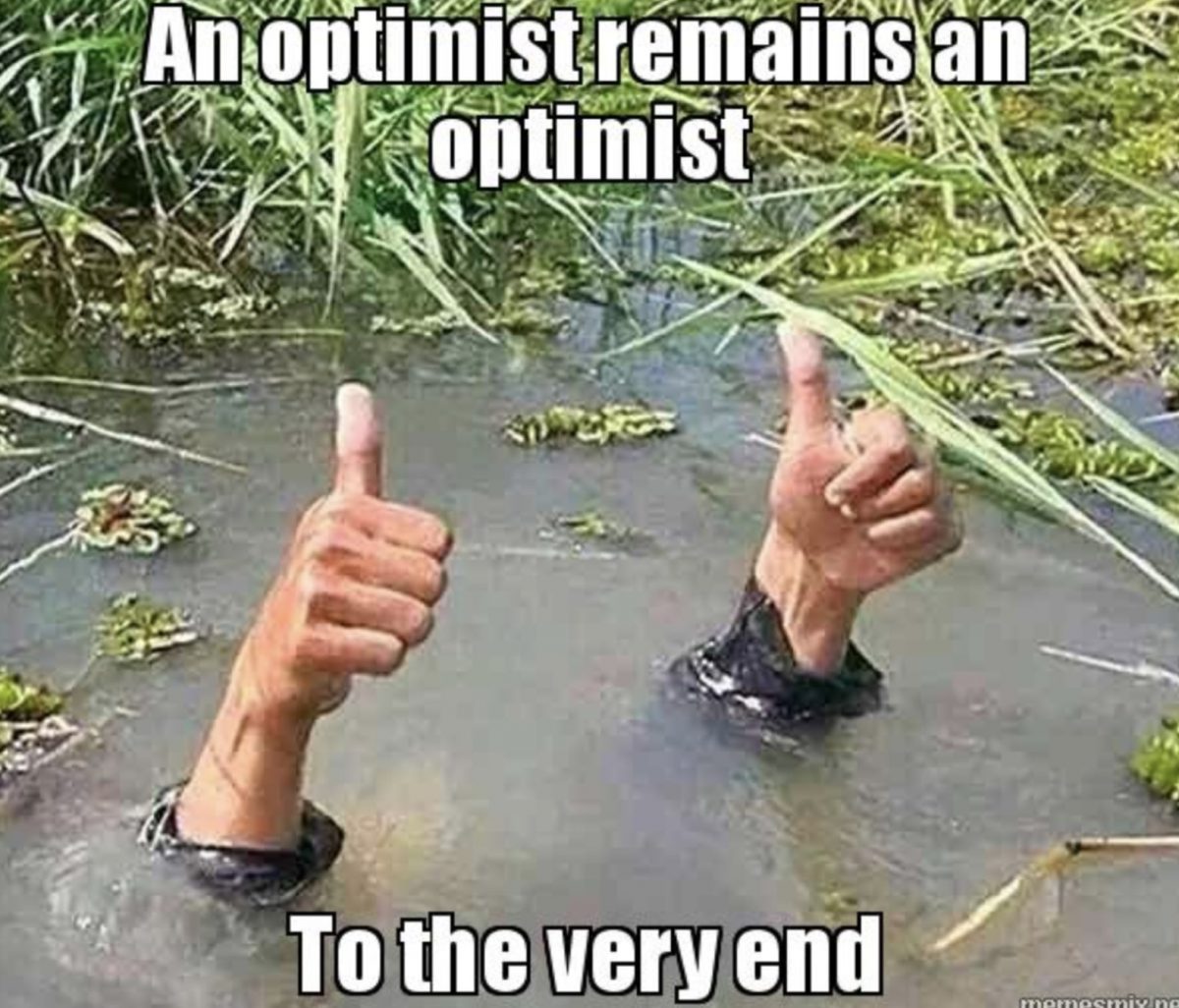 Results
Since the traffic was run to the offer using the CPL payment model, we observed the results quite soon. The first $1,500 were in the red. From this amount we got income of about $1,000. But after the buyers had a little practice with running white hat offers and found the right approaches, the final ROI reached 24%. That was quite decent for us, because there was no need to develop the infrastructure, no issues with bans, payments and similar trouble.
About three weeks later the broker gave us feedback on our traffic. He was very pleased with it. The broker suggested that we should raise our bid 1,5 times. But we simply switched to the CPA model and brought our ROI up to 35-40%. It was even higher at certain periods.
Conclusion
Being able to show your ads to a high quality audience is worth a lot of sacrifices. From upfront payment of a few thousand dollars, to even changing your approach. From promises of mountains of gold, fast sports cars, and all-obedient blondes, we switched to financial analytics, and even provided some useful content to the audience.
But as a result, the team got a large stream of high-quality leads and a high ROI. And also, what is almost unheard of in arbitrage – we got stability and the possibility of planning.
To comment or rate this article please login or create account