Crypto case study: $15500 with ROI 95% on Chile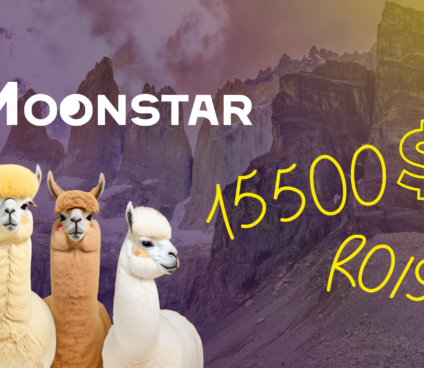 Hi guys, this is the Moonstar team! We want to share our experience of running ads on our Bitcoin Loophole offer (GEO: Chile).
And those affiliates who work with gambling, read our story to the end too: there will be a nice bonus 🙂
Let's move on to a case study:
Country: Chile
Source: Facebook
Spent: $7,874
Revenue: $15,400
Profit: $7,526
ROI: 95%
Term of the advertising campaign: 08.05.23 – 26.05.23
Number of registrations: 696
Number of deposits: 28
CR: 4,02%

We run this ad campaign from May 8 to May 26, spent $7874 and received $15400. There were 28 deposits with ROI 95%. Payment for deposit is 550$.
The cost for registration was 11.3$, which is not bad for this GEO. Because of the low price the tests were inexpensive, so we quickly managed to find a converting creatives.
CONSUMABLES
With accounts we did not think much, we took the usual farms and auto-regs, everything ran well. We used virtual cards from AdPay service. About cloaking: here we used our solution, which we also give to the web in the affiliate.
PRE-LANDING PAGE
Pre-landing was developed by our team. An aggressive approach was used: a news story form with the president of the country as the main character. Some will say it's too hard, we'll say it works well 🙂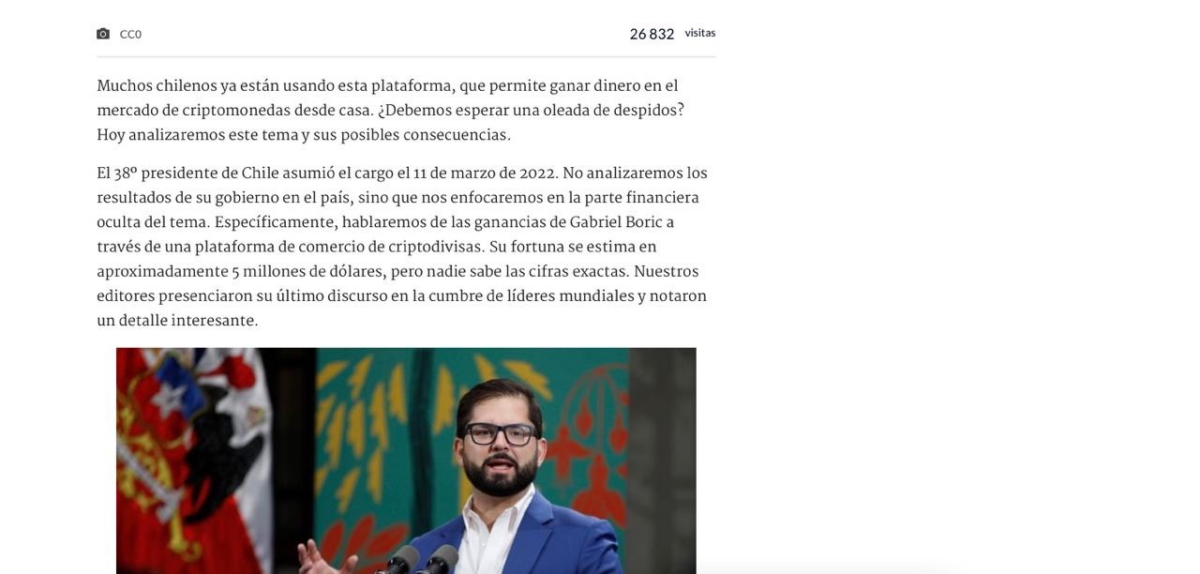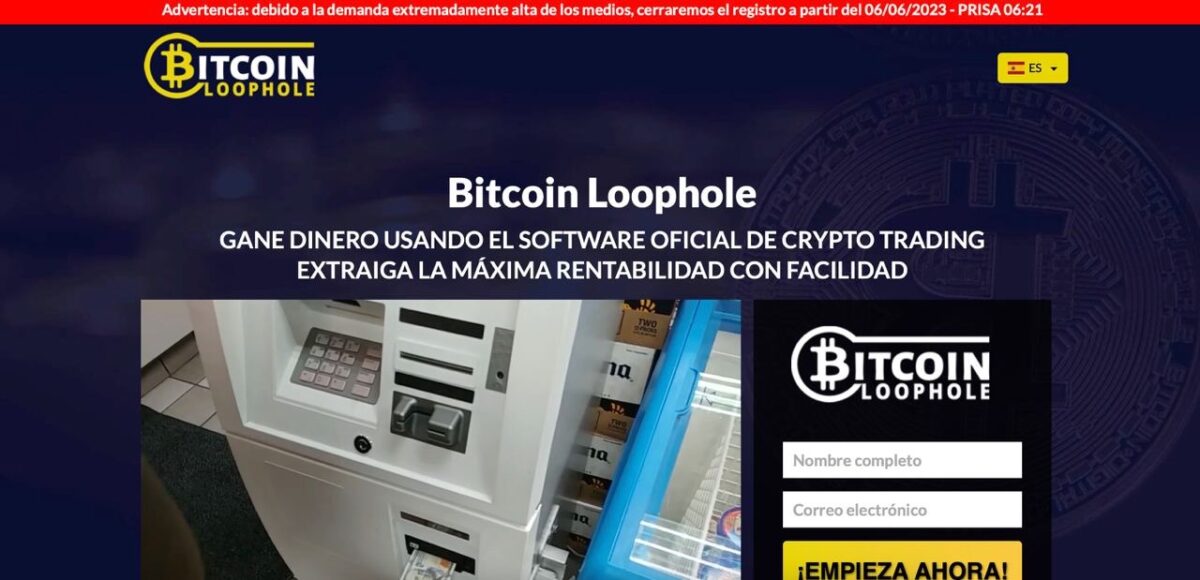 CREATIVES
Two approaches were used in the creatives: a graph of income over time with the platform and news. Both approaches worked well, we quickly found converting creatives, as the tests cost quite little due to the cheapness of geo.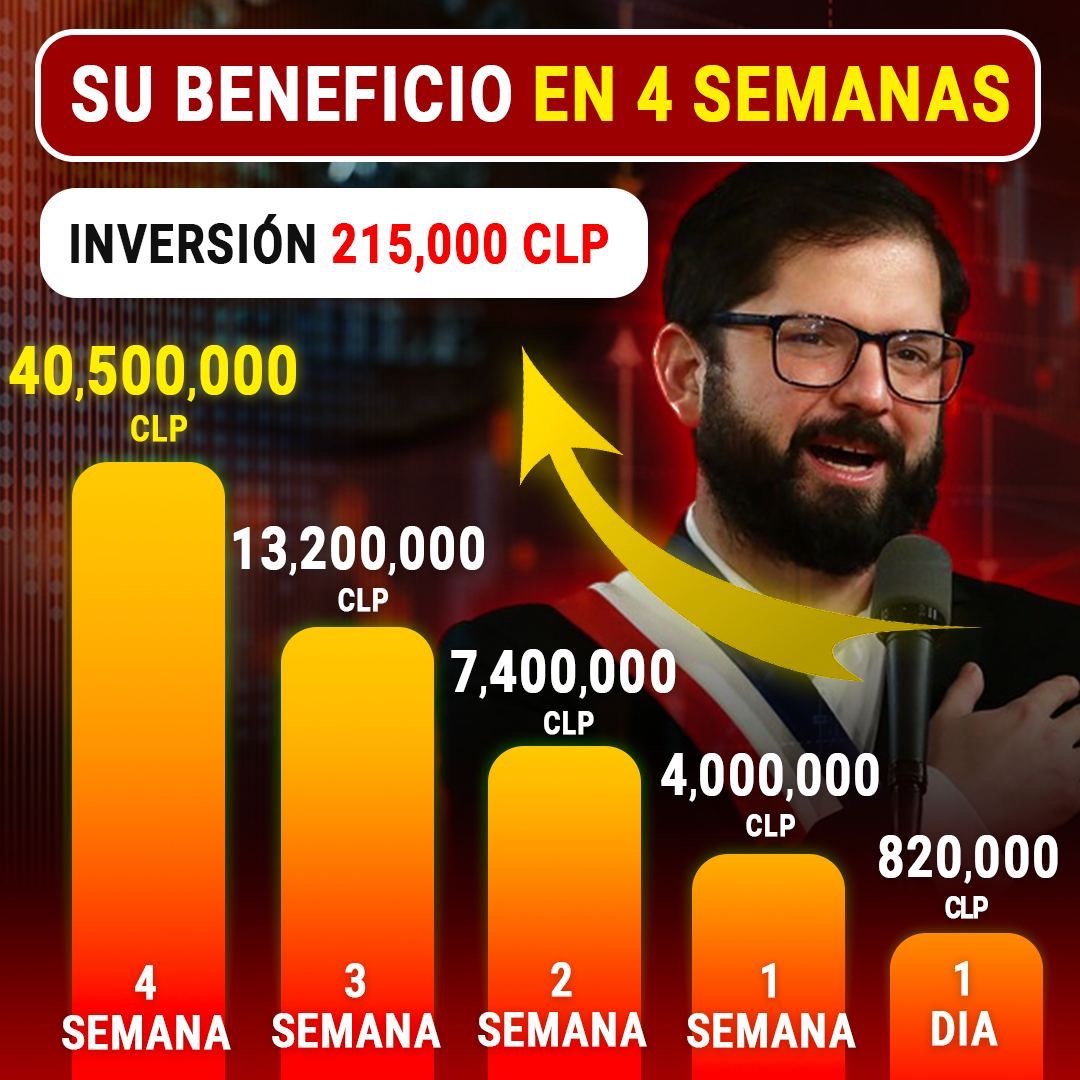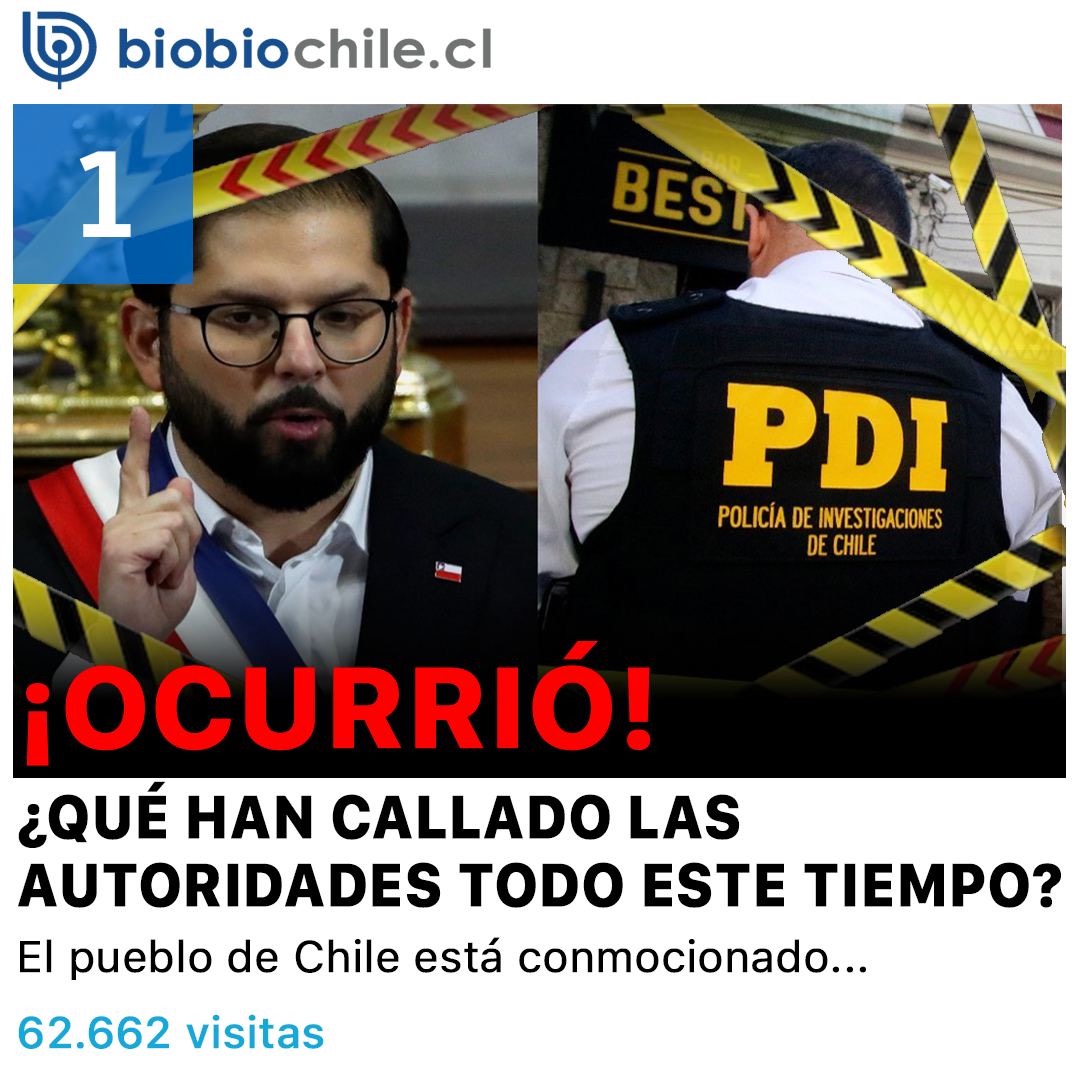 TARGET
Age: 35-65 years
Gender: m/w
Language: Spanish
Ad placement: Facebook and Instagram feeds
Only mobile devices.
Objective: Leads.
RESULTS AND INSIGHTS
Aggressive approaches always work well. In 3 weeks of this campaign we managed to withdraw $7,526 of profit, which in these realities is quite a nice result.

WHERE CAN I GET A FUNNEL?
This funnel is offered by Moonstar managers: @moonstar_iryna. 
We give out fully readymade solutions: links with cloak, targeting, examples of creatives. Chile is not the only geo for which our team prepared a working solution, we also have funnels for Poland, Mexico and Portugal. If you have any questions, please, ask the managers.
BONUS
Moonstar accepts not only crypto-traffic. If you have experience with gambling, welcome to us 🙂 Hot geos and nice payouts are waiting for you. We accept Tier-2 and Tier-3 countries, and for enthusiasts there are private offers on Asia. You can check all the details from @moonstar_iryna.
Save the case for yourself and come to us for a funnel! Awesome profits to all 🌚💜
Хочеш комментити? Логінься чи реєструйся і вперед