Rich European Tier-1 Geo With Dozens of CC Desks. Austria

Europe is home to many Tier-1 countries with a ton of traffic and high stakes. These are the sweetest slices of the pie to which the vast majority of affiliates flock.
As an alternative to Germany, France, or Spain, you might consider geographies with smaller but equally rich populations.
For example, Austria. Like any Tier-1 geo, Austria is not an easy geo to direct traffic to. However, the information and recommendations in this article will help speed up the process of finding the best-fitting approach.

Austria: Detailed Overview
In 2023, there will be more than 9 million people living in Austria. The natural growth rate is close to zero, as the birth and death rates are basically at the same level.
Still, the number of residents is gradually increasing due to the influx of immigrants. The huge number of newcomers, who speak different languages, makes you want to target different audiences under different desks.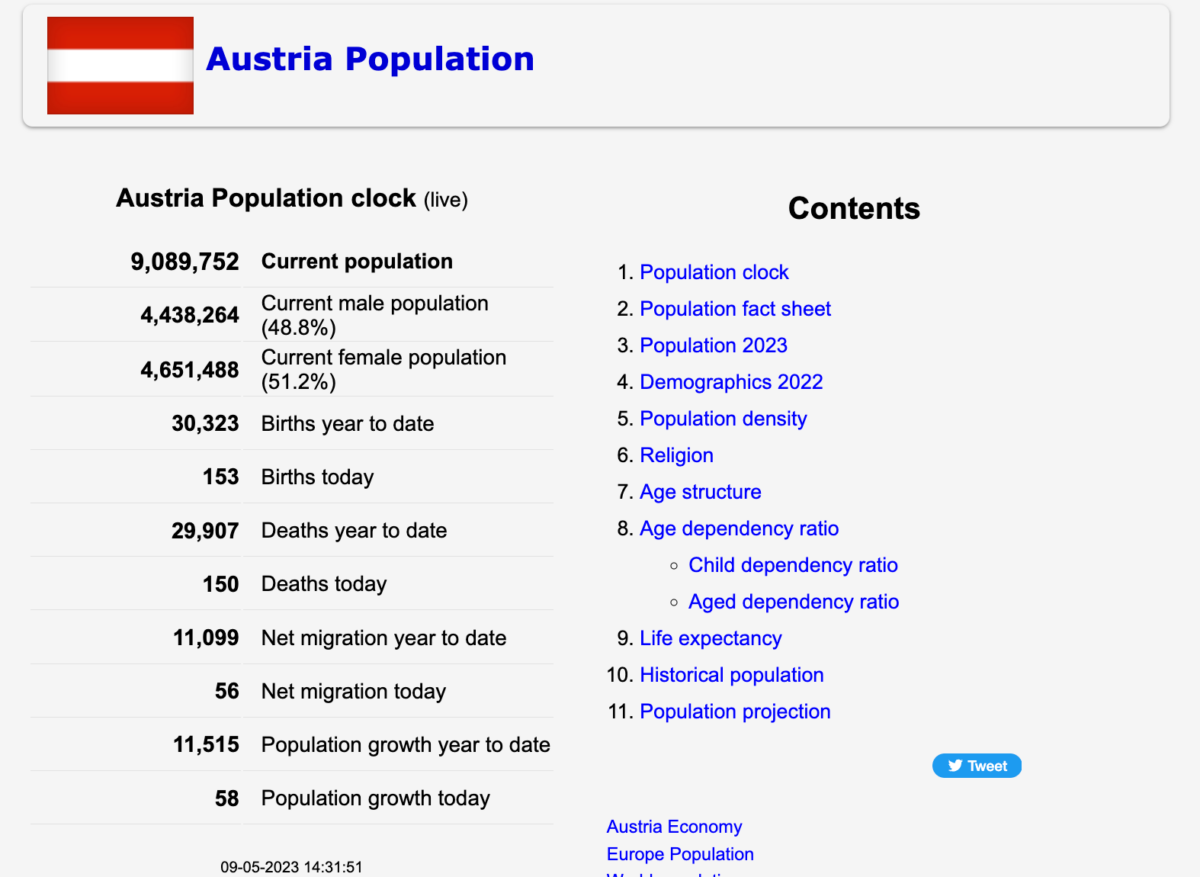 The median age of the population is quite high, as in most European Tier-1 geographies – 43 years old. The average Austrian is an adult, an accomplished and wealthy person. Due to the high standard of living, people of both sexes live to be 80+ years old.

The salaries are very high. The average pay before taxes is 5,500 euro per month. The median salary is 4,000 euro. After taxes, the average Austrian has about 2,500 euro. This is one of the highest rates in Europe and the world.
A breakdown by city (euro per month):
Vienna – 4,550;
Graz – 4 300;
Salzburg – 4,000;
Bregenz – 3,900;
Innsburg – 3 850;
Linz – 3 570.
Breakdown by field of activity (euro per month):
Teaching – 3,200;
Electronics – 3 800;
Information Technology – 4,800;
Journalism – 3,200;
Management – 5 300;
Marketing – 3,900;
Engineering – 4,950.
Austria has a low level of urbanization, with just over 60% of the population living in cities. Largest cities:
Vienna (the capital), 2 million;
Graz – 399,000;
Linz – 220,000;
Salzburg – 170,000;
Innsbruck – 140,000.
There are no problems with Internet connectivity in Austria. The average speed is about 50 Mbps, and more than 90% of the population has access to the web. The share of mobile and desktop traffic is about the same. Internet prices are quite affordable, especially for such a wealthy population as the Austrians.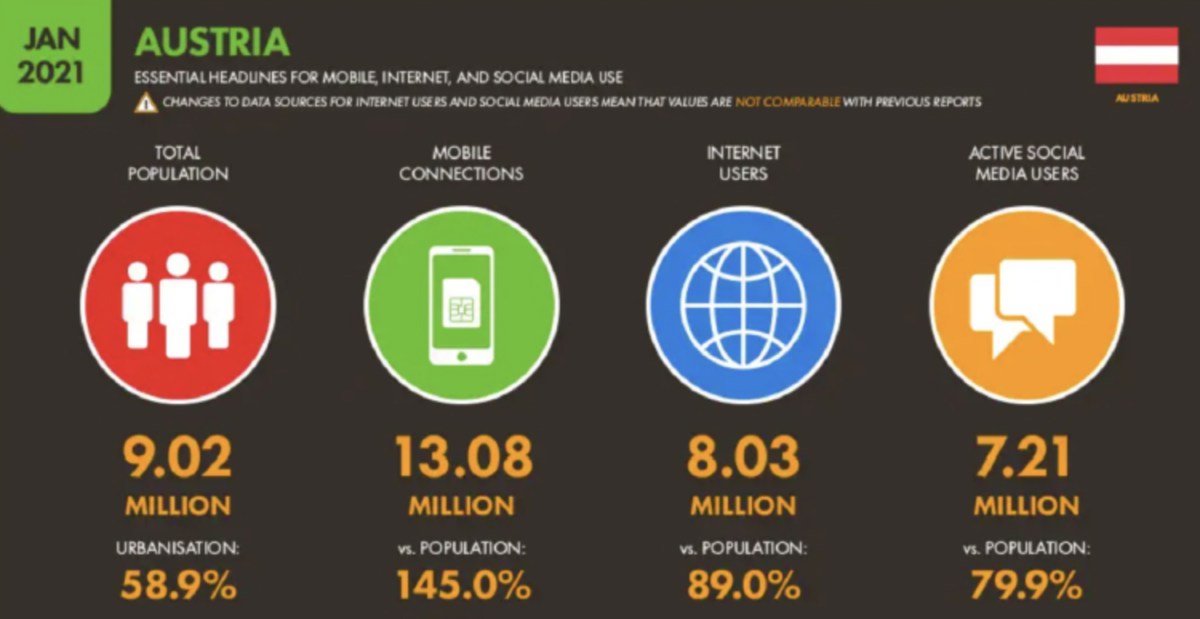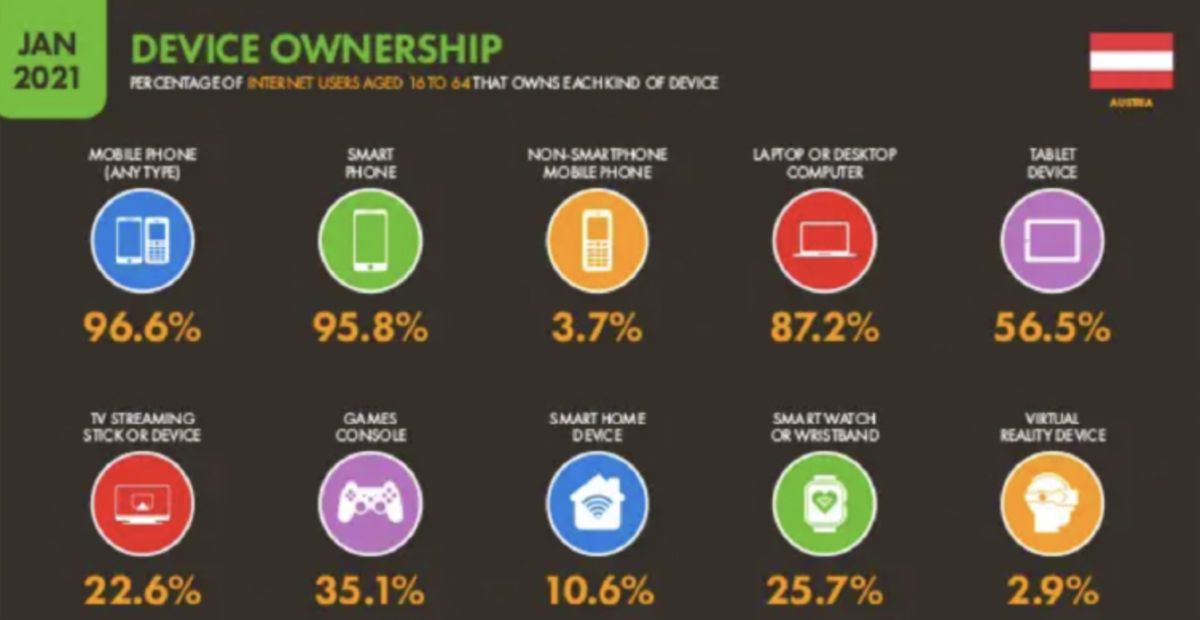 Given the factors above, it makes no sense to exclude cities or regions from targeting. You can use both video creatives and large functional pre-lends/landing pages. At the same time, you should not forget about page optimization: even with Austrian fast Internet, if the sites are poorly optimized, some people will just leave without waiting, which affects the conversion rate and profits. Pages must be well-optimized for all screen sizes.

Popular mobile providers:
A1;
T-mobile;
3 Drei Austria.
The official currency is euro and the language is German. The people use the Austrian dialect, which is quite different from standard German. When translating promotional materials, make sure to hire an Austrian interpreter.

Also, because of immigrants, there are many ethnic groups who speak their own language. Like Polish, Ukrainian, Romanian, and others.

Many people confuse the Austrian mentality with the German mentality, and that is a mistake. Unlike Germans, Austrians go easier on people being late or inaccuracies, or unstructured information. In this country, rationality is a cult and strict & direct language on pre-lends and landing pages can be replaced by a more emotional one.
If you use pictures of women for your promos, use those with a minimum of makeup. Austrian women use makeup very rarely.
In Austria, the feminist movement is strong, and women make financial decisions, so the funnels made specifically for the female audience show decent results.
The population is also worried about eco-issues. Funnels related to this topic show good results.
Most popular social networks:
Facebook;
Instagram;
Telegram;
Twitter;
Pinteres;
YouTube.
Most popular websites: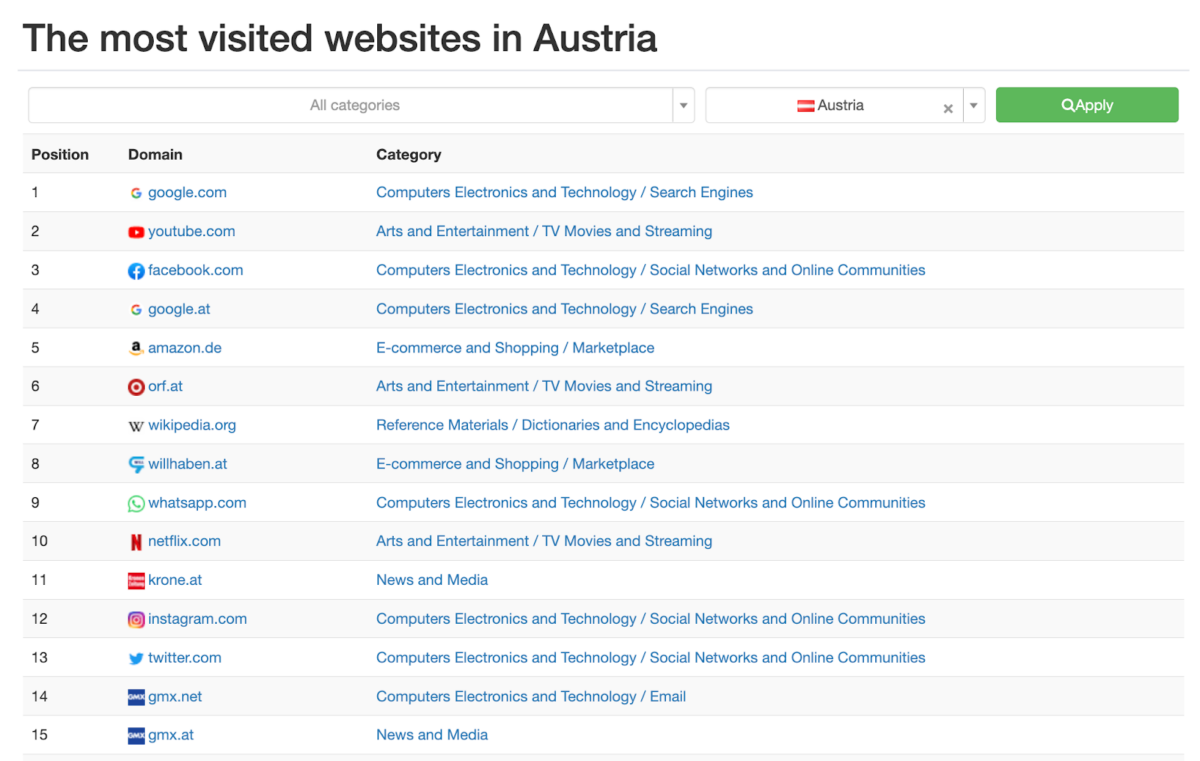 Best traffic sources:
Facebook;
Google Ads;
Yahoo Ads;
Bing Ads;
Push messages;
Native;
Pop-ups;
Email.
For crypto, Austria has created detailed regulatory legislation. For individuals, if the regulator considers a crypto asset to be a business asset, the exchange will be subject to income tax at a progressive rate of up to 55%.

Individuals who use crypto as an OTC asset don't have to pay taxes for exchanging after one year of ownership. Otherwise, profits will be subject to income tax at a progressive rate of up to 55%.

Crypto is a popular asset in the country, but given the strict regulation and high taxes, it makes sense to show the audience how you can earn more through investments, avoiding "extortions" from the state. Of course, the scheme must look legal, Austrians are not law-breakers.

Austria: The people
The country has one of the highest rates of political involvement and election attendance in the world. Thus, promos and pages with 'recommendations' from politicians work the best. Actors, sports stars, and other famous people also influence the opinions and decisions of the country's residents. Here is a list of people who could be called Austrian opinion leaders:

Sebastian Kurz. Politician, former chancellor.
Christoph Waltz. Actor.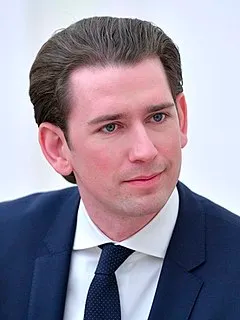 Karl Nehammer. Current chancellor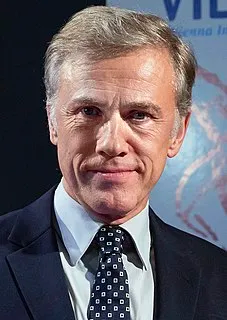 Toto Wolff. Race car driver, investor, and executive director of Mercedes-Benz.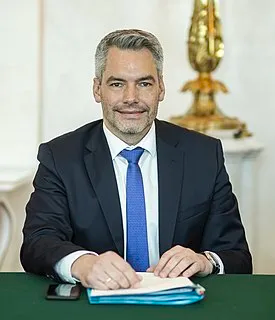 Dominic Thiem. Tennis player.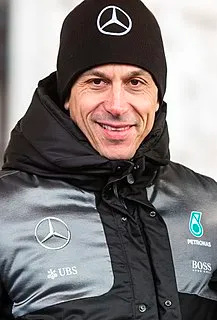 Christina Stürmer. Singer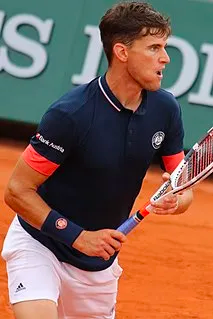 David Olatukunbo Alaba. Football player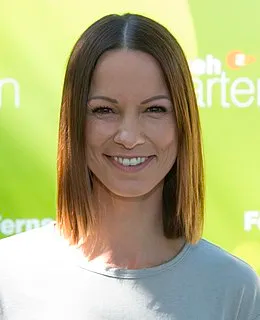 Additional details
Popular banks and payment systems:
ING;
Revolut;
Bank Austria;
Quick;
Sofort;
PayPal;
Direct debit;
EPS.
Popular TV channels:
ATV;
Puls 4;
Austria 9 TV;
Go TV;
Okto;
Servus TV.
Largest internet media:
krone.at;
gmx.at;
yahoo.com;
heute.at;
oe24.at.


Popular TV shows:
Der Bachelor;
Austria's Next Topmodel;
Off the Grid;
Panda-TV;
Das Waisenhaus für wilde Tiere



Despite a modest population of just 9 million people and due to high incomes and a large flow of immigrants, you can direct traffic to Austrial and get high ROI on a variety of desks. But only if you understand the intricacies of the country and its population.
To comment or rate this article please login or create account