Where Traffic Is Expensive and The Stakes Are High: France

Large Tier-1 countries are the most desirable geos for affiliates. Little surprise: they literally have millions of people with money, ready to invest in ventures like crypto or other financial projects.
Of course, there's a drawback. And it's called 'traffic costs' — a CPM of $20-50 on Facebook fails to raise eyebrows. But both expensive traffic and high competition are compensated by incredible rates, which in crypto can exceed $1,000 on CPA.

France is the benchmark example of a complex but extremely profitable Tier-1 geo. And to make some profit out of it, you should know all the ins and outs of geo you're targeting. Let's find out.
France: The overview
There are more than 66 million people living in France as of 2023. There is a slight skew toward females (51.3%). And the number of people in general growing steadily both due to the birth rate, which exceeds the death rate, and due to immigrants.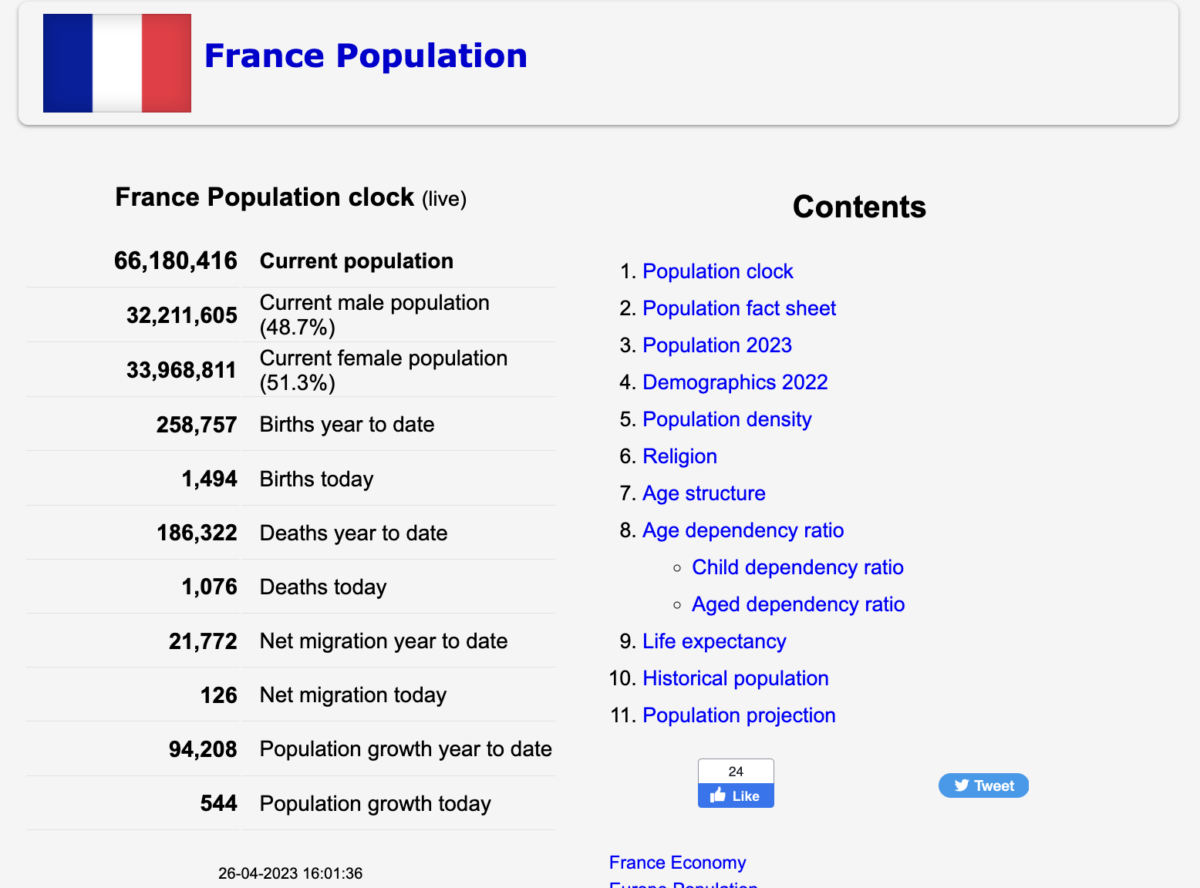 And the country's population is fairly mature — an average citizen is 43 years old. Less than a quarter of French residents are under 20 y/o. And this is great news for us, guys and girls, because adults are our target audience as they've got the money.

About 85% of the population lives in cities. The official currency is the euro, and the language — French. You want to make sure you use French for your promotional materials, eliminating any signs of grammatical or lexical mistakes.
Any spelling, style, or lexical errors lead to an extremely negative reaction because people in France are extremely patriotic.
About 90% of the population has access to the Internet. The shares of mobile and desktop traffic are almost the same. The average Internet speed is about 50 Mb/s.
For us, it means we're free to use almost any kind of creatives and web pages not worrying about whether the audience will be able to download them.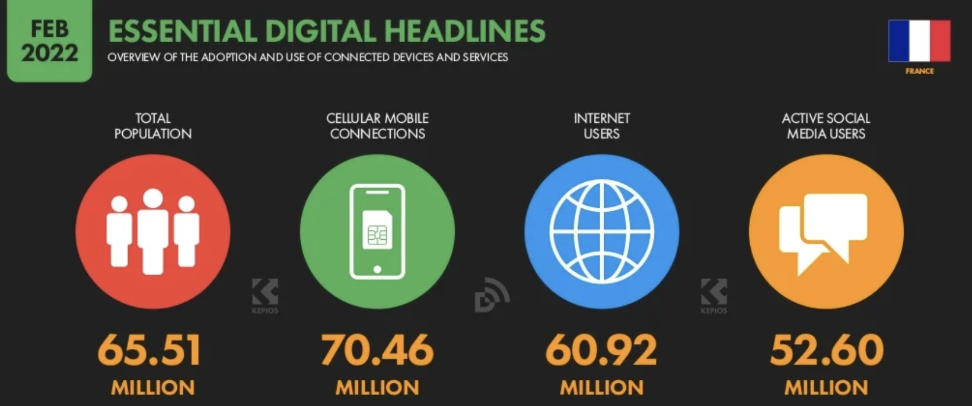 The minimum wage in France is 1,500 euros, and the average is higher than 3,000 euros (before taxes).

A breakdown of average salaries by profession:
Teacher – 1,500 euros;
Accountant – 3,500 euros;
Police officer – 6,000 euros;
Electrician – 2,100 euros;
Lawyer – 2,000 euros.
Breakdown of average salaries by region:
Paris – 3,700 euros;
Toulouse – 3,100 euros;
Nice – 3 00 euros;
Lyon – 2 500 euro;
Marseille – 2,400 euros.
When it comes to the crypto vertical, the biggest trigger is luxury. Beautiful girls, expensive cars, countless trips, and wild parties are the paradise for an average French-born person.
Of course, there is another kind of audience, the one that cares more about their retirement or sending kids to college/uni. On top of that, when you're working with France, don't ignore women who are no less independent than men and capable of making their own financial decisions.

Funnels related to ecology and environmental protection are trending. There is also a high demand for investments in local French companies because — that's right — patriotic vibes.

The most popular social networks:
Facebook;
Instagram;
Telegram;
Twitter;
Pinterest;
YouTube.
Most popular websites: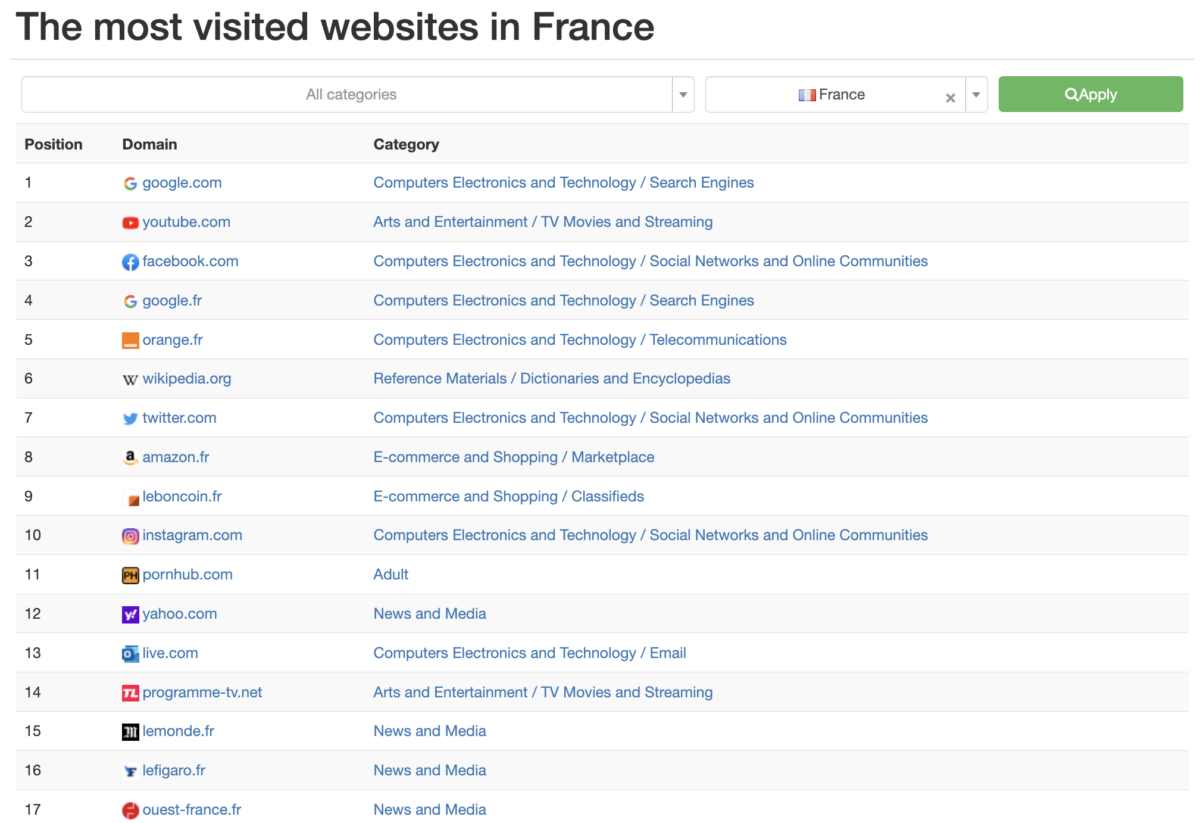 Лучшие источники трафика:

Facebook;
Google Ads;
Telegram;
Push;
Native;
Pops;
Email.


The country has a very positive attitude to crypto. The state allows cryptocurrency exchanges and other industry players to operate legally. ICOs are legalized. Companies must be registered and certified by AMF (Autorité des marchés financiers, the French Financial Markets Authority).

France: The people
Actors, models, and athletes are the people locals put the most faith in. There is not much trust in politicians, and the number of protests happening in Paris and in France overall is the best illustration. However, political figures can still be used in your creatives, because people know politicians have the most information and listen to them.
Here is a list of people who could be called French opinion leaders:
Emma Charlotte Duerre Watson. Actress, model.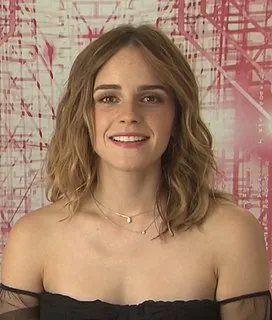 2. Kylian Mbappé Lottin. Football player.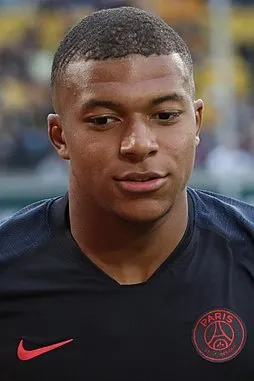 3.Zinedine Yazid Zidane. Football player and coach.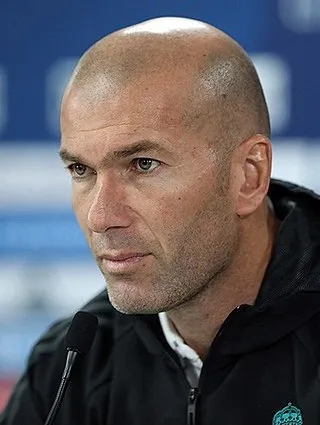 4.Emmanuel Jean-Michel Frédéric Macron. President of the country.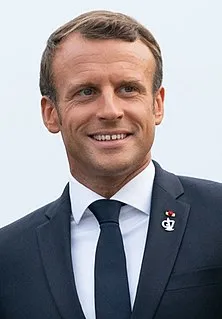 5. Karim Mostafa Benzema. Football player.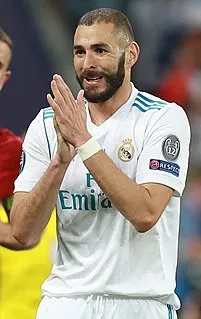 6. Eva Gaëlle Green. Actress, model.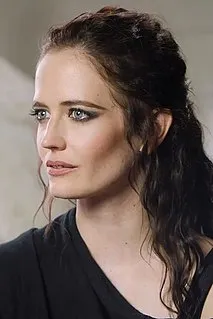 7. François Pinault. Businessman, one of the richest Frenchmen.
Additional details
Popular banks:
Banque de France;
Société Générale;
BNP Paribas;
Credit Agricole.

Popular TV Channels:

R1;
R2;
R3;
R4;
R5;
R6;
R7.

Major Internet media:

yahoo.com;
lemonde.fr;
lefigaro.fr;
ouest-france.fr;
20minutes.fr.

Popular TV shows:

Drag Race Belgique;
The Parisian Agency: Exclusive Properties;
The Ultimatum: France;
Coastguard Dutch Caribbean;
Sortez-moi d'ici!.

Apparently, France is an expensive geo, traffic-wise, and there's huge competition among affiliates. However, high stakes and tens of millions of residents willing and having the means to pay are the factors that make it one of the geos where the money is made.
To comment or rate this article please login or create account