How to Make a Crypto Pre-Landing Page That'll Bring CR%, Leads, and Dollars. Part 2. Success Story
How big a role plays a pre-landing page in your profit? Simple answer: a role as big as an engine in making a car run fast. A pre-landing page is not the only influencing factor but it is among the top ones.
These pages "warm up" people who have already clicked on the ad. This is the right place to handle objections, raise interest, and persuade visitors to proceed to the registration form. 
We know numerous approaches to creating pre-landing content for crypto, but as part of the current series of articles, we are looking at:
Celebs
A success stories
Quizzes
The previous material discussed how to create a smart pre-landing page with celebrities. There are many subtleties, from characters to the list of mandatory site blocks. If you still need to read the guide, check it out on our website.
Today we're talking about how to create a page with a success story. This format is a classic, and it works perfectly in any GEO for any vertical.
Driving traffic to crypto through success stories is always profitable, but remember that a lead costs more than the celebs option. At the same time, accounts and campaigns live longer because success stories, in comparison, are not that bold. 
The structure of a converting success story page
Let's break down the structure into blocks. The must-have elements:
Headline
Stories of 1-3 characters (they were working simple jobs but made a lot of money by investing on the platform). The story should be detailed, including the numbers such as deposits and income;
Screenshots of payouts or/and checks;
Real photos;
Platform info;
A platform how-to guide with the first steps;
Comments section.

Next, we'll tell you more about each block.
The pre-landing page is usually framed as a local news site, where a success story is told in the form of a report. The storytelling structure is close to the one used for pages with celebs. 
The headline is super important here. Like this one: "Overheard a conversation in a taxi and made $1,000". Place emphasis on how exactly the character changed their life. The more everyday details, the better.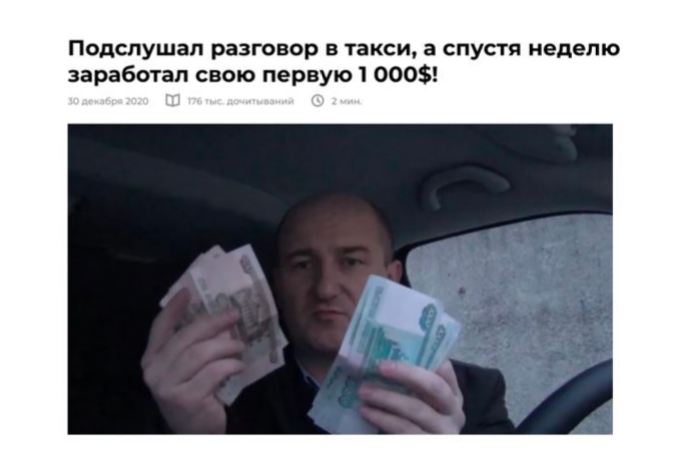 Confirmation of payments can be made in any style—photos of checks, screenshots from banking apps, SMS, or notifications from the app. The choice depends more on the GEO and popular payments there.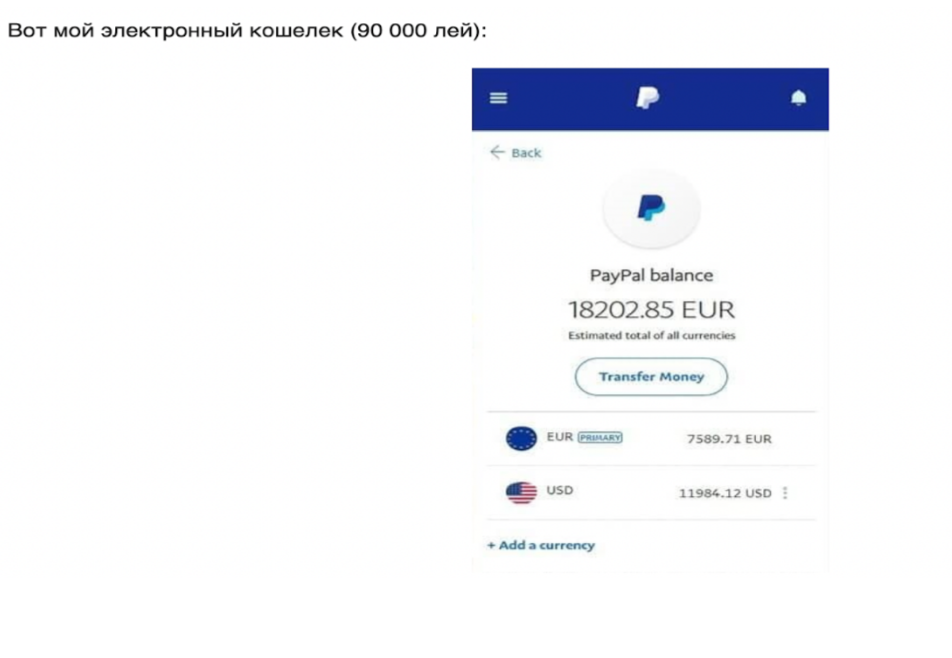 You should also add some photos of the character to the page. They should look real, not as if they were made in a studio: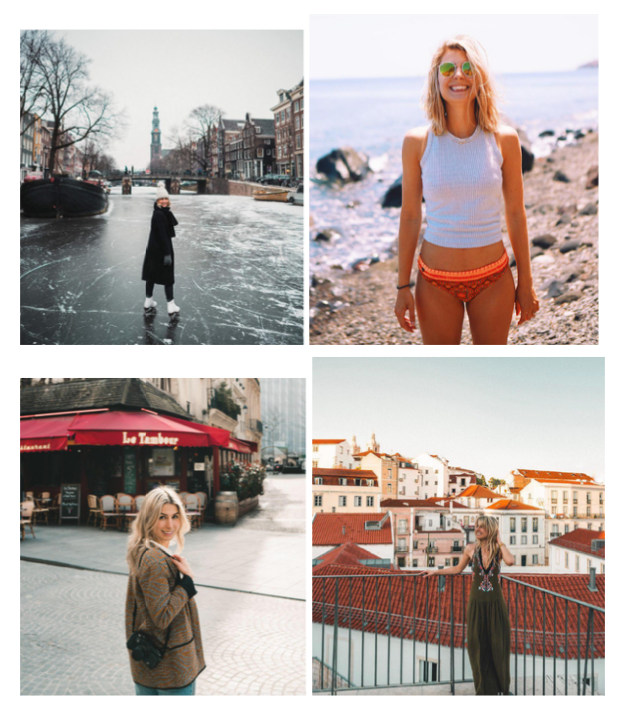 Don't add too many details to the block with the how-to steps. Quickly explain how to register and make a deposit, and, optionally, describe the withdrawal process to keep users motivated. Our brains resist new and unusual, and the how-to guide is supposed to help people get acquainted with the process.
In the story, mention how much money the person has deposited (minimum deposit) and how much they've earned. Their income should look natural. If you promise numbers that look unbelievably fancy, you are likely to scare people away. 
Learn from examples: a high-quality success story page
How well the page will work depends on your copywriter's skill. The article should be convincing and realistic.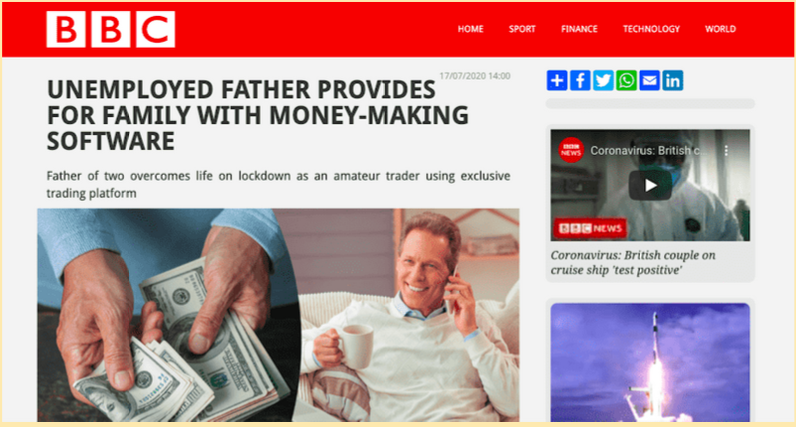 This text posted on one of our pages returns a decent conversion rate:
"A young student from Bucharest who decided to quit university paid off all her debts and now earns 47,000 lei per month — and dreams of more. Simona shared her secret of success.
I grew up in an ordinary family that didn't have much money. My parents always worked hard. My sister and I were brought up to be hard workers. We were told that to achieve something in life, you have to learn and get a good education. Our parents had a small business, but it wasn't going very well, it wasn't bringing us income, and debts were growing.
I was willing to work anywhere to help my parents. So I worked as a waitress, in promotions, was a call center operator at night while also studying.
I had a lot of work to do, but I was struggling. Finally, I realized that I had to change something. Otherwise, our situation would never change. So I decided to quit uni and get a well-paying job without telling my parents.
One day when I was looking for a job on an online platform, I came across an article that described how to make money with cryptocurrencies. I'd heard about these options before from my university friends, but I had never taken them seriously or wondered how they worked.
I researched this subject and found tutorials on YouTube. There were clear step-by-step instructions on how to make money online. In addition, there are many sites on the Internet where people share their experiences and strategies, advise beginners, and recommend the best platforms.
I knew right away I had to try it. There was no risk, and I didn't have to invest large sums or drop out of university. After reading the info posted online, I chose the Bitcoin Era trading platform. There were a lot of positive reviews. And it looked simple, understandable, and tailored to beginners.
The first results beat my expectations. I invested only 1300 lei and earned 4860 in one hour! This was shocking! Honestly, I was very scared and withdrew my money immediately. Now I know I was shocked to have earned that much in just an hour.
Two months later, I earned 92,000 lei and helped my parents pay off their debts. I felt completely free and already knew how to make a lot of money.
Currently, I earn 47,000 lei a month. This income allowed me to fulfill my childhood dream of owning a chain of beauty salons. More plans and dreams await in the future!"
Instead of a conclusion
A success story is one of the best approaches to creating a crypto page. Make sure not to overlook the details, and don't forget to add all the must-have blocks.
The story and its elements should look realistic. For example, you're most welcome to add notes of doubt and objection in the comments. Make sure to treat them with answers, though.
If you make the right people believe in your story, conversion rates will skyrocket.
To comment or rate this article please login or create account