How to Make a Crypto Pre-Landing Page That'll Bring CR%, Leads, and Dollars. Part 1. Celebrities
Everyone who has poured traffic into crypto at least once knows — a good pre-lending page means half the success. "Where's your new Lambo, man? Ask your pre-landing page.", Elon Musk, the rocket man.
In practice, these types of pre-landing pages were proven effective:

Celebrities
Success story;
Questionnaire.

In this part of the series, we will focus on the first "celebs" approach since it's the most common with the top dogs. 
How to make a perfect pre-landing with a celebrity

The first thing to remember, your pre-lending should fit seamlessly into the user's journey:
Creatives
Pre-lending
Landing with a registration form
Call center

Now you have to decide which celebrity you want to work with.
The same character should be used on creatives to boost conversion. Mind ads with famous personalities: they are often banned on traffic sources. To prolong the life of your account and advertising campaign, better choose either local or second-rate stars.
Not scared of bans at all? Take anyone, like we've done with Elon here. Will convert just fine.

Better reach stars from such domains:
Cinematography;
Business and technology;
Sports;
Politics.

When choosing a celebrity, especially someone from politics, consider society's attitude toward the character. Especially with Musk. Oh, boy.
Found the celebs? Then write a story about how your character is connected to the brand the traffic is pouring into. For example: "Elon Musk launched his trading platform, which has already brought $500,000 in dividends to ordinary folks". Don't forget to add screenshots of the funds' withdrawal: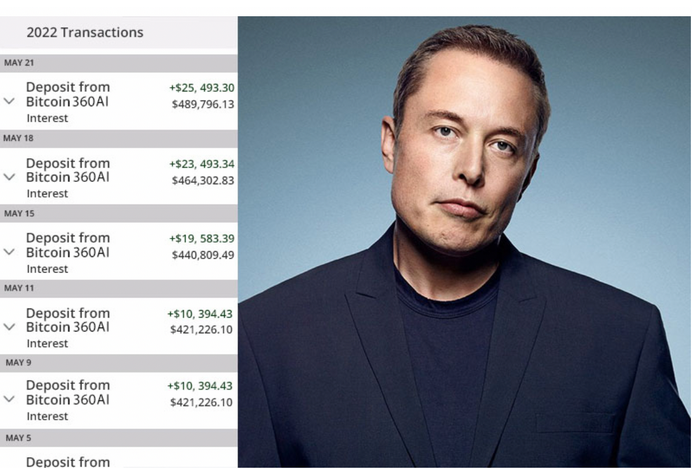 Consolidate the effect with a drop of storytelling. "John worked as a truck driver for 20 years. He invested $500 in Musk's new platform, and now he's off traveling the world because he gets a steady, passive income."

To add credibility, "quote" the hero of your story and use pics taken from any Insta profile.

In the end, add a guide on signing up on the platform and explain the first steps users must take. People are scared of the unknown and too lazy to learn, especially when it comes to unfamiliar interfaces. A simple 3-step guide takes down the barrier.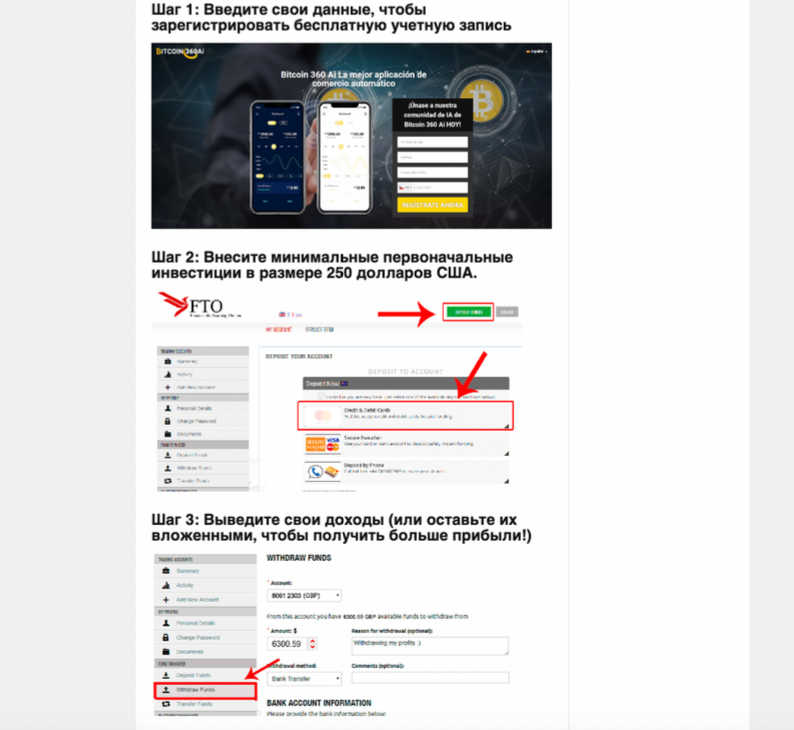 For some reason, many people forget to add a comment section. But if you want to maintain a decent level of credibility, do add questions — sometimes, a pinch of skepticism isn't too much.
Especially when skeptics' queries are handled convincingly and natively.
A couple more recommendations:
Disclose the minimum deposit to be made. No point in hiding it;
Provide adequate, realistic numbers. The story about getting passive income from $500, as in the example above, will look like a scam. Keep the balance;
Think about choosing local celebrities for each geo. This will keep the conversion rate very high, get you cheap leads, and at the same time will extend the life of the advertising account and campaign;
For one geo, test about 10 celebrities, a few from each niche (sports, politics, movies, etc.);
Сhoose celebs by studying the local peculiarities of your GEO. For example, Portugal and Brazil are soccer fans, and the coaches of famous soccer teams will do nicely there.
Instead of the conclusion
Many teams mastered the celebs' approach as their primary one. Helps you get cheap leads as your celebrities' reputation work for you.
This approach, when executed properly, includes success stories of real people, which always has a positive effect on conversion.
And don't forget about your creative works, though. Write clear text, use screenshots of payments made, add accurate income figures, and don't skip the comments block at the end of the page.
To comment or rate this article please login or create account