Fierce Competition and Big Gains for Crypto. Germany
Germany is one of the most popular geos in the Tier-1 segment. Tens of millions of people, CPA rates above $1,000, and the location in the very heart of Europe. All that is enough to attract the best affiliates and strongest teams to the advertising auctions. Some affiliates manage to get three-digit ROIs with substantial volumes from almost any desk, from German to Polish to English.
So, what does it take to take a bite out of your audience and get a place in the sun? Top skills and an excellent understanding of the country and its people.
Germany: Detailed Overview
As of 2023, almost 84 million people live in Germany, making it the country with the largest population (and amount of traffic) in Europe and the EU. The number of residents is growing steadily, despite a mortality rate that exceeds the birth rate.
Such an increase in population keeps happening because of the enormous flow of immigrants. In the past year alone, almost 86,000 people came to stay in Germany. They represent many different nationalities, so there is enough of an audience for any CC desk.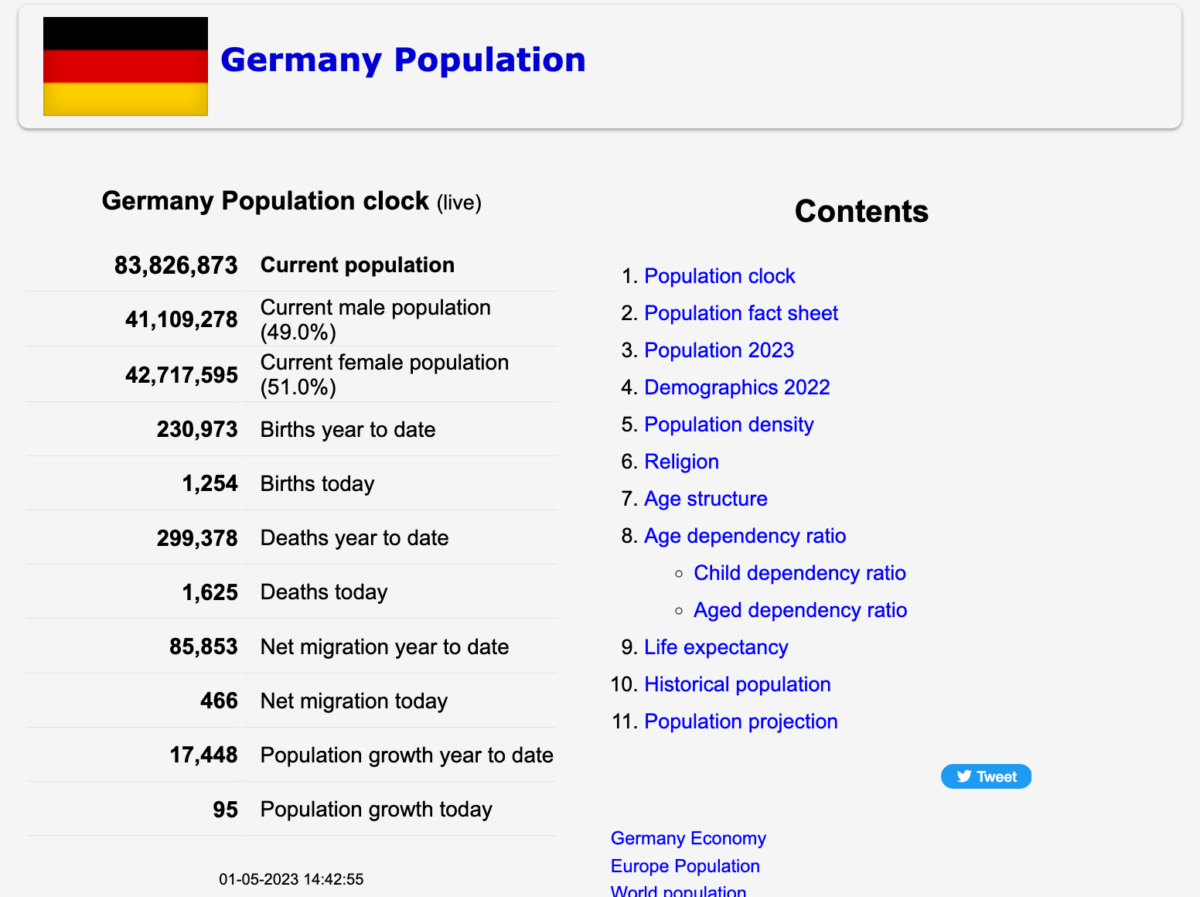 As in many first-world countries, the Internet in Germany is terrible. You have to pay more than 30 euros per month for landline Internet with a speed of only 16 Mbps. Plans with a fast and stable connection start at 100 euro per month. Even for wealthy Germany, this is a price tag big enough for some people to pay attention to the amount of traffic spent.
What does it mean to you? As always, keep working on lightweight promos and optimized landing pages that will load fast.
At the same time, Germany has a very high prevalence of computers, smartphones, and a decent percentage of people utilizing the web in general. More than 95% of the population has a smartphone.



Do not exclude women from your targeting. As in most developed countries, women in Germany are independent and make financial decisions. It makes sense to test separate funnels for female audiences.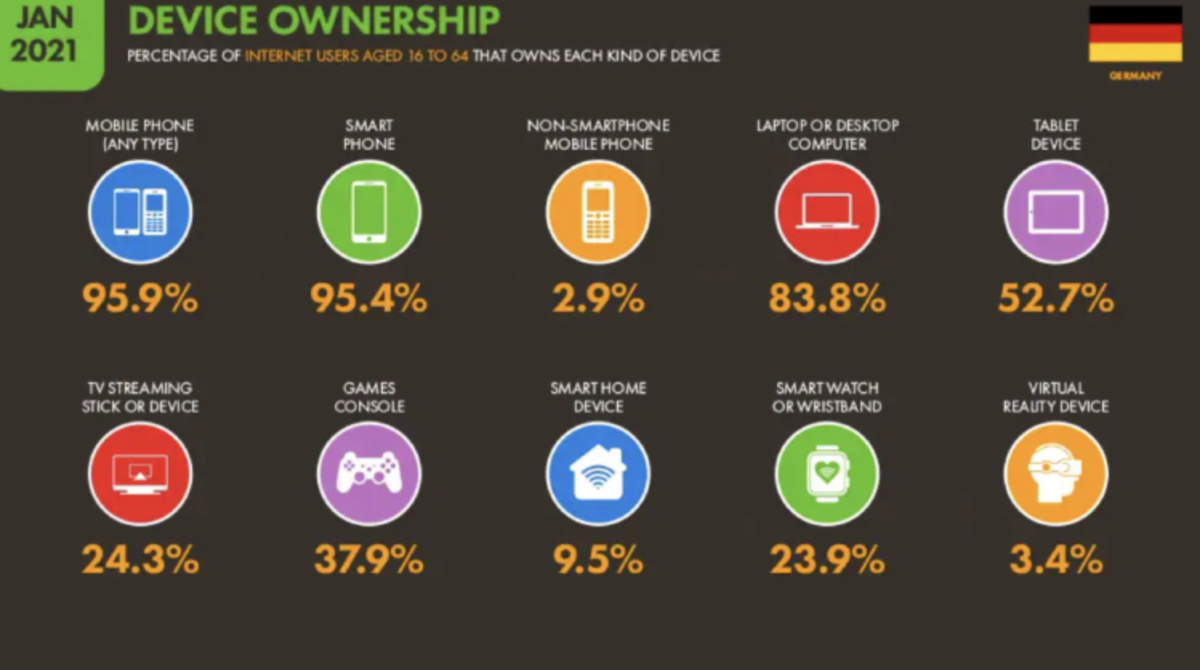 In Germany, the industrial sector is highly developed; it accounts for about 45% of the country's economy which is not typical for developed post-industrial countries.
There are many companies in Germany on behalf of which you can create your good-looking funnels. Germans have a very developed sense of patriotism and they will be happy to invest in domestic business.
Among the main triggers:
Elements of luxurious life (cars, yachts, fancy houses, ladies);
Family welfare (stuff for wife, bigger family car, sending kids to uni);
Peace of mind and confidence in the future;
Funnels and claims with feminist ideas for the female audience (A platform designed to make women rich to get rid of injustices in how the capital is divided between genders).

Germans are educated people that don't believe in fairy tales. The promises of profit and the means of obtaining it must be credible.

The official currency is the euro; language — German. But as mentioned, there are plenty of immigrants from many different corners of the world. You can run funnels in Polish, Czech, Ukrainian, or English. The main thing is not to forget who your TA is and to limit targeting.

The average salary in Germany is 4,000 euro before taxes. This is one of the highest salaries in the world.
The richest regions are:

Hessen;
Baden-Württemberg;
Bayern;
Nordrhein-Westfalen;
Hamburg.
The poorest regions:

Niedersachsen;
Schleswig-Holstein;
Sachsen;
Thüringen;
Brandenburg;
Mecklenburg-Vorpommern.
Average monthly salary by city (euro):

Wolfsburg – 5,100;
Ludwigshafen am Rhein – 4,750;
Stuttgart – 4,650;
Munich – 4,450.

Most visited websites:



Best traffic sources: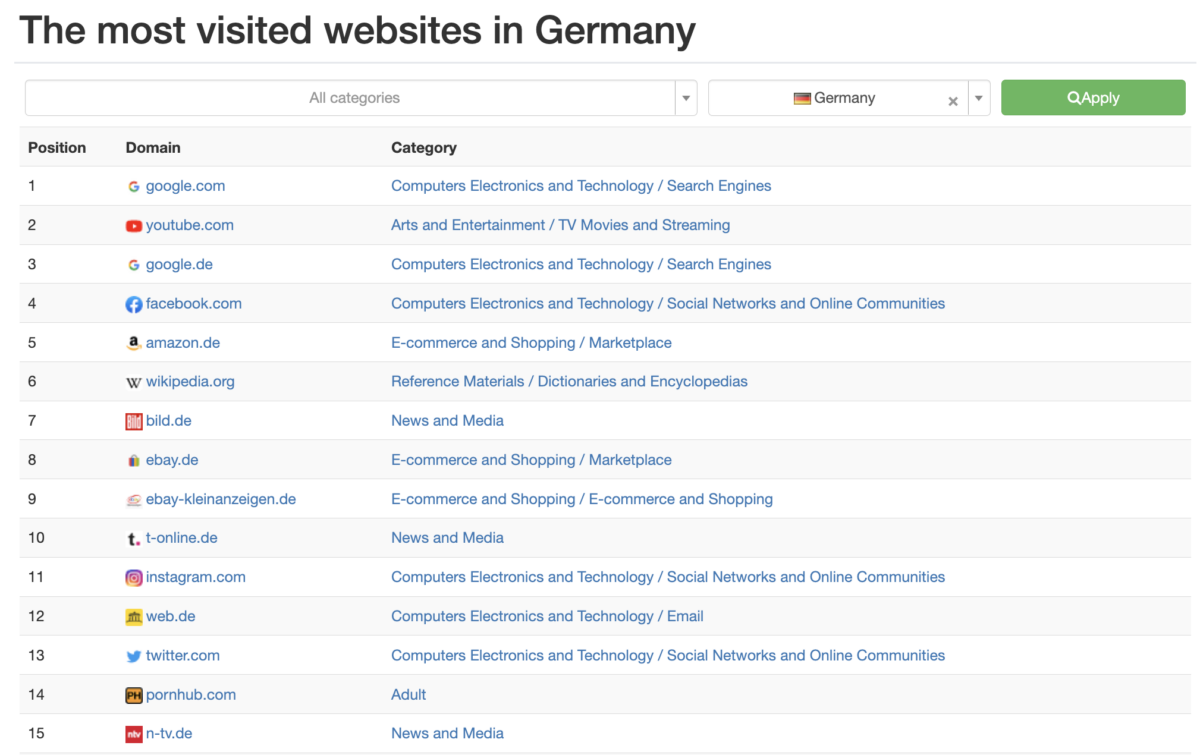 Facebook;
Google Ads;
Push;
Native;
Pops;
Email.
Germany was one of the first countries to introduce crypto regulations. There is no ban on issuing or trading crypto, but companies that operate in this industry need to follow the rules and operate legally.

Crypto transactions are, of course, subject to income tax. In your promos, highlight the fact that investments are not taxed. But make sure you also mention that this is legally acceptable. Germans are law-abiding and gray schemes will only discourage the vast majority.
Germany: The people
Germans respect the state and members of the political elite. Politicians are the people most likely to be listened to. However, athletes, actors, and other famous people can also influence the decisions of the average German.

There are some people the majority listens to:

1.Angela Merkel. Former Chancello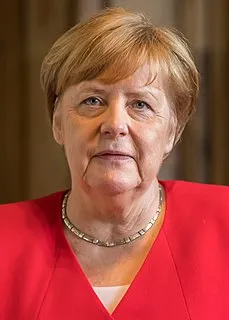 2. r.Olaf Scholz. Current Chancellor.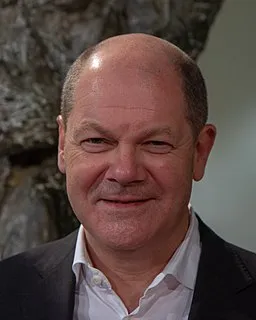 3. Annalena Charlotte Alma Baerbock. Politician.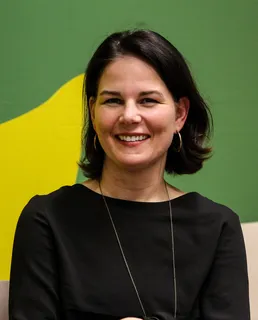 4. Matthias Schweighöfer. Actor, director, producer, and screenwriter.
5. Christian Lindner. Politician.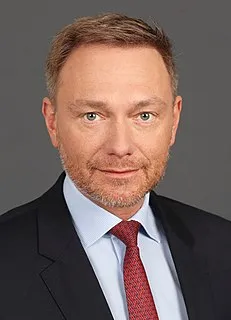 6. Jürgen Norbert Klopp. Football player, coach.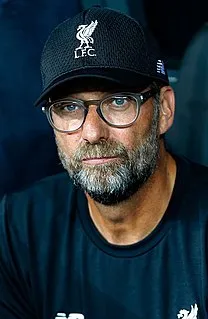 7. Heidi Klum. Supermodel, actress, TV host.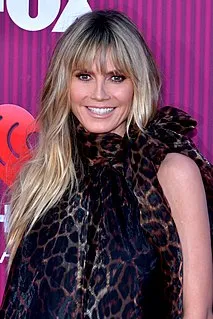 Additional details

Popular banks:

Deutsche Bank AG;
Commerzbank AG;
KfW Group;
DZ Bank Group.

Popular TV channels:
PRO-7;
ZDF;
RTL;
RTL II;
ARD;
VOX;
Kabel I;
SAT I.

Biggest online media:
bild.de;
t-online.de;
n-tv.de;
tagesschau.de;
focus.de.




Popular TV shows:

Cops;
Too Hot to Handle: Germany;
Dating Naked Germany;
Pamela's Garden of Eden;
Germany's Next Topmodel.



Germany is one of the highest-yielding geos in the crypto vertical. It has the highest rates and an incredible amount of traffic for almost all desks.
However, the competition is also one of the highest in the world. Understanding the peculiarities of the country and its mentality (both natives and immigrants) will allow you to win the fight for your chunk of the market.
To comment or rate this article please login or create account