How to get 397% ROI on unpopular crypto geo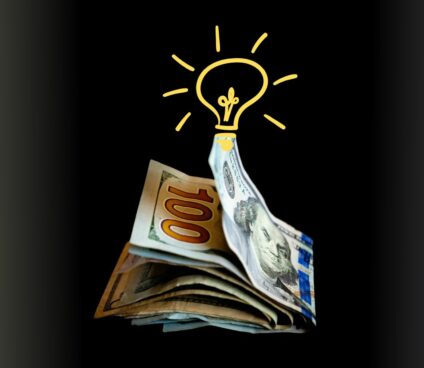 Campaign details
Affiliate Network:
CMaffiliates
At the end of April 2021, we set out to test a stack of non-trivial geos for crypto offers. Since the geo is not the largest, it means that Facebook moderation will not be too aggressive, at least we wanted it (if Facebook moderation, in principle, can be at least remotely called non-aggressive lately).

We reviewed the resources we had and began to think about how to test it.

We were faced with a difficult task — to push and convert the old aggressive approaches with pre-landers with celebrities , remaking them in a new way.


We dug up old pre-landers, and also asked CMaffiliates' managers to provide us with some LPs, which they kindly did.

Then they were slightly modified, retouched and put into the test (special thanks to the manager Anastasia for the working pre-landers).

Will reveal the cards right of the door and give an example of the most successful LP we have used for Greece: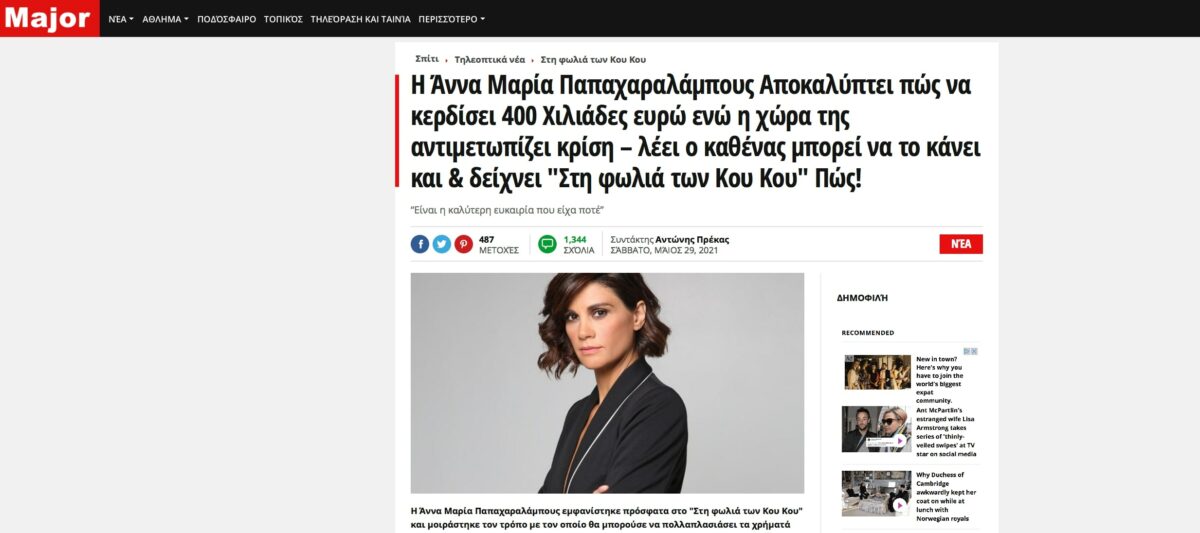 On this LP, we used an aggressive approach — well-known successful local entrepreneurs/businessmen. True, for a high trust from the audience, you have to pay with bans from Facebook.
Winning LP in Portugal: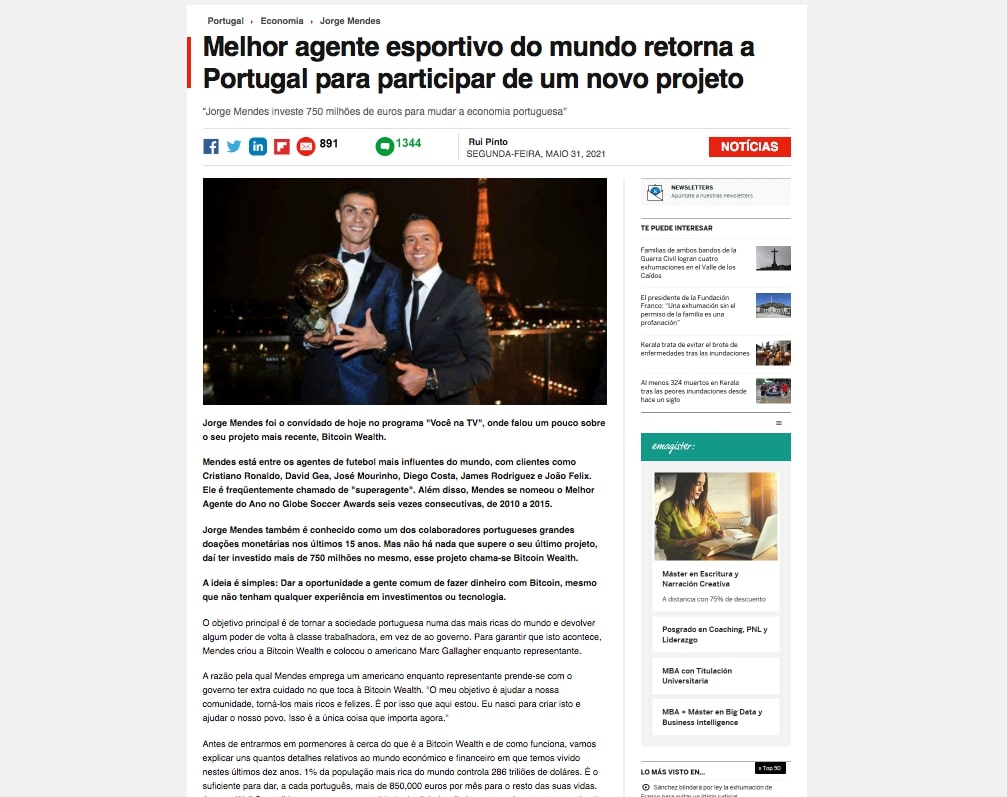 Regarding the promo:
Pictures with celebrities. In our experience, this is a weak approach, and with an aggressive approach that yields cheap leads, Facebook is also banned.
10/20/30-second videos with professional voice acting in native language. Here the situation is much more interesting. Facebook still allows pushing in rather aggressive approaches on videos with celebrities.
The results: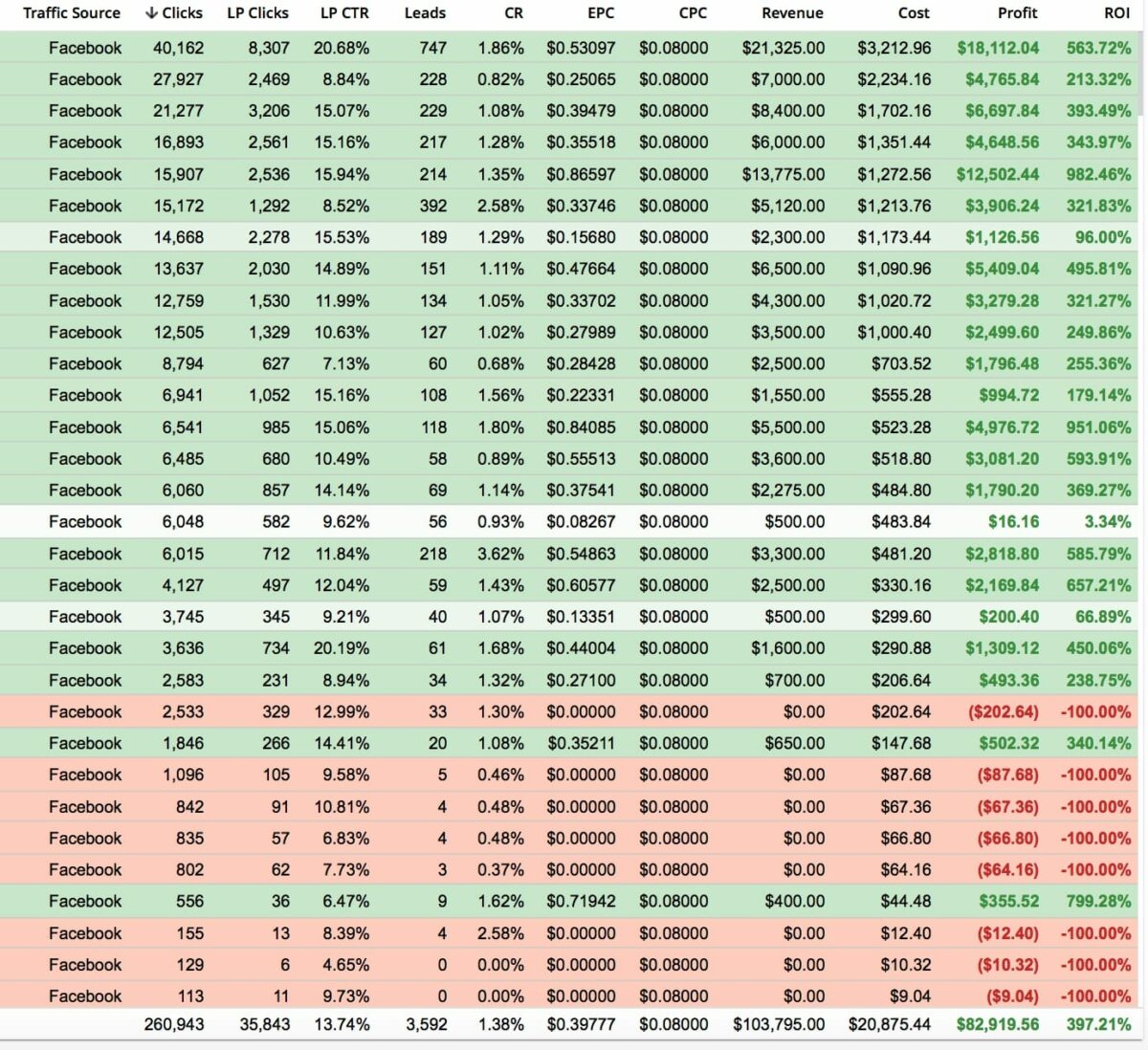 If you are interested in the details, leave comments and CMaffiliates will post some working ideas.

A feature of these campaigns is PROMO/CREATIVES. In symbiosis with converting offers and native call centers, they squeezed out the maximum profit from incoming leads.

Our recommendation is to spare no effort and resources for cool promotions (all our winning videos were made not in-house, but with the involvement of contractors).

It was the original promos that helped buy leads at ridiculously low prices, minimize bans, although this still remains the biggest headache.

Placements that were used:
Facebook feed;
Instagram feed.
Targeting is as wide as possible (M/F age 35+, this increases the envelope and gives excellent LTV on the advertiser's side. So this kind of traffic will be 1000% taken care of well by the advertiser

Another invariable fact — if you pour in a constant good volume of leads, then the conversion is +/- at a stable level (in our case it was below 3-4% in Greece and 6-7% in Portugal, respectively) which was a great indicator considering Geo and a wide target.

The results of the three-week driving traffic to Greece and Portugal offers
Greece
Reg2FTD: 3–4%
Cost per lead: $5–8
Portugal
Reg2FTD: 6–7%
Cost per lead: about to $10
Total Cost: $20 875,44
Total Revenue: $103 795,00
Profit: $82 919,56
ROI: 397,21%
Conclusions and tips for working with crypto offers​
We have not seen such ROI for several years and will definitely continue testing.
The test brought us cool results, so we took it out for ourselves that the key to successful campaigns in Crypto today consists of several components:
History repeats itself​
As practice shows, all old LP work well, even aggressive ones. They just need a fresh twist in the form of original promo / creatives that Facebook and users haven't caught on.

Offers and high-quality calling of leads​
You can send a ton of traffic, but if the advertiser can't do his job well, then all your costs and efforts are down the drain. The expertise of the affiliate network is important here. We trusted CMaffiliates and didn't regret. The guys perfectly converted our traffic, every morning they dropped lead statuses and pushed advertiser so that he more actively squeezed late deposits from our traffic. The ROI hints that they did a pretty good job.

Perseverance​
Don't give up after the first setbacks. From our experience, if the campaign immediately started working in "0" or "plus", it is a great luck. Continue tests. To find a winning combination, we needed to test dozens of them.
Don't be afraid to test rare GEOs​
Even if you don't know the language or it is difficult to translate on your own, there are always burse and tools. You can start with Google translate. Generally such GEOs bring the greatest profit.

Do not forget to do preliminary reconnaissance on GEO, because each has its own characteristics. Don't be afraid to ask your manager for advice.

That's all, thanks for your attention!

Source: https://bit.ly/3UrqpHz
To comment or rate this article please login or create account