Case study: Crypto + Australia = Love (and 107% in ROI)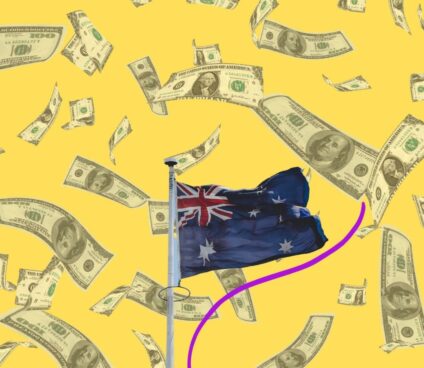 Campaign details
Traffic source
Push notifications
Hey everyone! Today I'm going to tell you how to work with traffic on the top geo, a very luxurious Tier-1 country that everyone wants to work with.
That's right, we're talking about Australia.
Few words about the Bitcoin UP offer: it is a standard, typical bitcoin trading system with solid payouts. The minimum deposit is $250.
And since Australia is a sweet geo, the guys got me a bet of $650 per deposit.
When choosing the network, I looked at several factors:
Volume: Australia is a small geo.
Overall traffic quality: I relied on my previous experience with other geos. And chose PropellerAds because of their top quality.
Ad format and targeting settings. I used only push notifications. There was just one target, the platform, and I was redirecting traffic only on mobile devices. Also, I want to point out that I ran the campaign for all audiences at once and didn't divide the campaign by user activity.
Creatives and landing.
I prefer the direct approach: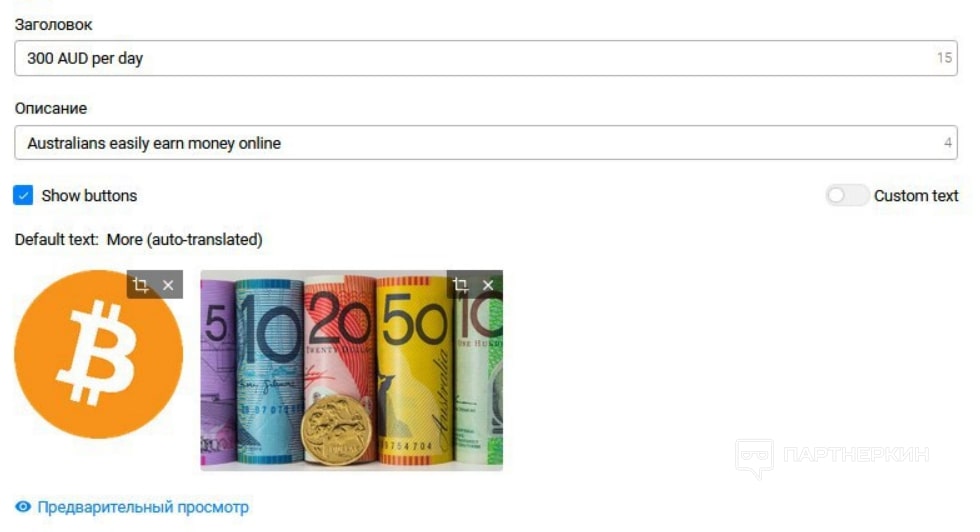 Title: 300 AUD per day
Description: Australians easily earn money online
I did bother with creative work because the geo is complicated. I wanted to check how it would work in general. The same story with the landing page: I had only one, specifically for Australia, provided by my partner.
The standard approach:

And a success story: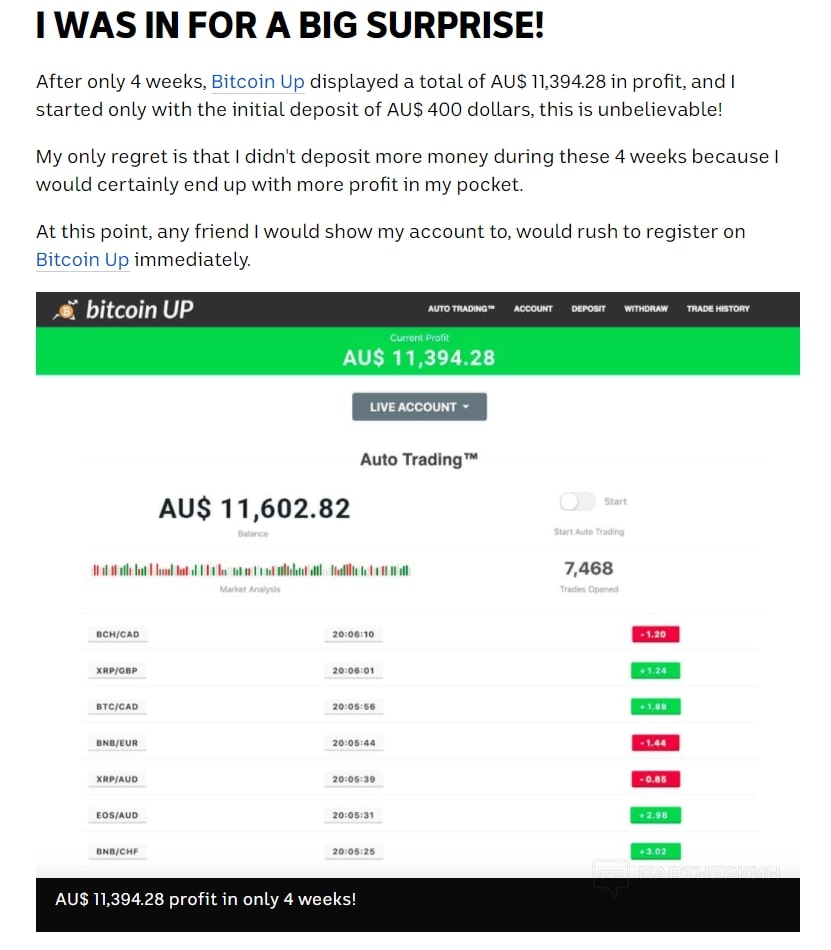 What about the numbers? Here's what my tracker shows:

But there is a slight inaccuracy here. For some reason, Keitaro always overcharges the Propeller. Here's what the statistics for this campaign look like in PropellerAds:

And here is the statistics from Ivyx. The numbers are bigger because when it comes to Australia I worked not only with PropellerAds:

Why I stopped redirecting the traffic
Now, actually, why I stopped doing it:

The campaign was great at the start, but over time it began to fade and lose a lot of CTR. So I made a conclusion that it was necessary to replace the creatives often and divide the traffic by user activity.
I did precisely that, but that was done after working with other companies with different approaches. By the way, I did not make any blacklists, as the traffic volume was small.
In conclusion
What else do I want to say about Australia? It's a very small geo, so creatives are starting to pall in literally 2-3 days. Australia loves when you use a lot of creatives and a lot of different landing pages.

Well, that's all, folks!

Source: https://bit.ly/3DLgmqM
To comment or rate this article please login or create account